Our top pick of festivals for all generations
Who says festivals are just for teenagers? If you fancy a fun weekend enjoying some music and new experiences, here's our line up of great festivals fit for all generations!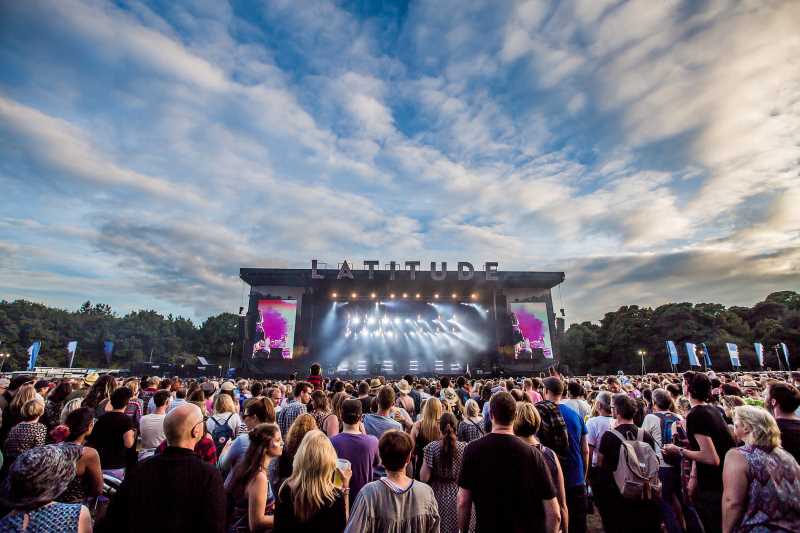 Catch George Ezra on Latitude's main stage this year. Photo credit: Jen O'Neill
Latitude

Latitude makes it into our top picks for its laid-back atmosphere and for its emphasis on art, theatre and literature as well as music. This year, alongside headliners George Ezra, Snow Patrol and Lana Del Ray, you'll find companies including Dance Umbrella and Sadler's Wells putting on world-class dance in all its forms, a theatre dedicated to cabaret, and tons of unusual and thought-provoking drama performances. If you're after gripping discussions or lively debates, award-winning poets, authors and writers are lined up at the SpeakEasy venue.

The festival prides itself on being family friendly – so this could be a great chance for a cross-generational get-together with grandkids, extended family or just friends of all ages, all having fun in the Suffolk countryside.
When: Thursday 18 July to Sunday 21 July 2019
Where: Henham Park, Southwold, Suffolk
Website: www.latitudefestival.com/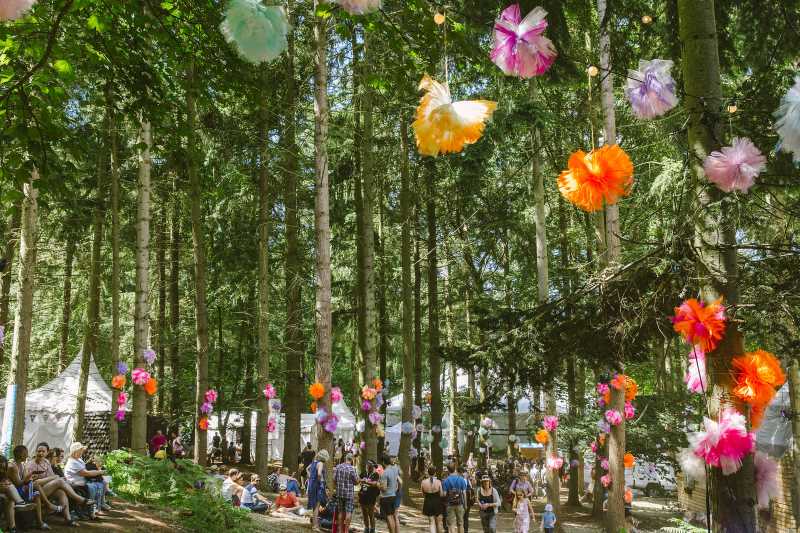 Laid-back Latitude. Photo credit: Lauren Maccabee

Rewind

There's nothing like going back in time for a bit of fun – and if you like all things 80s then Rewind's for you. Dig out your legwarmers and your neon accessories for this nostalgic 80s love-in, which takes place across three different venues in Scotland, the north and the south of England over the summer. No one wants to admit it, but the 1980s were nearly 40 years ago – so if you're a little older then this should be right up your street!

Each venue has its own unique offerings, but there are some fantastic icons from the 80s taking to the stage, including Gloria Gaynor, Paul Young, Lulu, Bryan Ferry and Bananarama. Away from the music, you'll find plenty of activities to keep you busy. Disco yoga, musical bingo and crazy golf sound like a heap of fun, but there's also lots of comedy and karaoke if you fancy a laugh or a sing-song.
When & where
Scotland: Friday 19 July to Sunday 21 July 2019, Scone Palace, Perth
North: Friday 2 August to Sunday 4 August 2019, Capesthorne Hall, Macclesfield
South: Friday 16 August to Sunday 18 August, Henley-on-Thames
Website: www.rewindfestival.com
Cornbury

This festival oozes charm and bills itself as "England's most civilised gathering". Its eclectic mix means that alongside Morris dancers and a farmers' market, you'll find relaxation therapies, cracking comedy and, of course, fantastic music. This unusual combination of activities makes it a hit with an older crowd looking for something out of the ordinary.

Legendary ska band The Specials, award-winning pop rockers Keane and the legendary Beach Boys are headlining on different nights and are set to make the festival's 16th year the best yet. Foodies also love this festival as the Hairy Bikers, aka Dave Myers and Si King, have their own pop-up, wood-fired restaurant on-site, so don't forget to get tickets to dine their too.
When: Friday 5 July to Sunday 7 July 2019
Where: Great Tew Park, Cornbury, Oxfordshire
Website: www.cornburyfestival.com
Green Man

Wales's largest musical festival is known for its friendly atmosphere and magnificent setting – and it's a brilliant first experience for festival newbies. Taking place on the picturesque Glanusk Estate in the Brecon Beacon, the festival has plenty of activities to choose from including comedy, film, literature and performing arts. Four Tet, Father John Misty, Idles and Sharon Van Etten have been announced as headliners.

There's also the chance to turn the festival into a whole week's holiday, arriving on the 12 August so there's enough time to discover the nearby beautiful mountains, forests, waterfalls and rivers. Activities include foraging, dance-offs, bat walks and pub quizzes! A highlight of the festival is the final Sunday night bonfire extravaganza – where the Green Man effigy is set ablaze and fireworks light up the dark sky with colour.
When: Thursday 15 August to Sunday 18 August 2019
Where: Near Crickhowell, Brecon Beacons
Website: www.greenman.net