Online events to lift spirits
Updated: 15 Dec 2021
Head to one of our free open-to-all online events this holiday season for some friendly and uplifting company.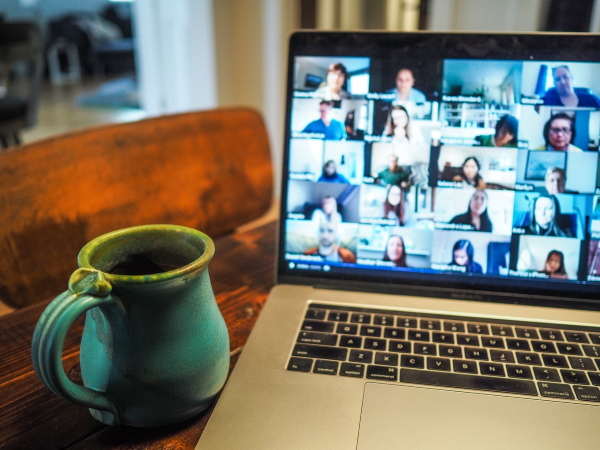 As we press pause on our face-to-face social events during Christmas and New Year, we want people to be able to stay in touch and have company if they'd like some.
Events open to all, not just members
We've many online events on offer, such as those shown below, which are open to anyone to attend – you don't need to be an Oddfellows member.
Use this link to join in just before the event's start time – https://zoom.us/join – and enter the unique Meeting ID shown below.
Unsure of how to use Zoom? Email the event's host in good time and they'll show you how.
Christmas Eve at 7pm
A festive hour of fun and games, guaranteed to lift your spirits!
Meeting ID: 542 724 7603. More info and host details.
Christmas Day Morning at 11am
A chance to say Merry Christmas to one another and to play a game or two.
Meeting ID: 420 044 9988. Password 942052. More info and host details.
Monday 27 December at 7pm
A just-for-fun Twixmas Game Night.
Meeting ID: 967 996 1868. More info and host details.
New Year's Eve at 7pm
Celebrate the turn of the year in uplifting company during this hour-long social.
Meeting ID: 542 724 7603. More info and host details.
If you can't make any of these, search for other upcoming Oddfellows events.
Oddfellows friendship groups
We're always ready to welcome new members to our local Oddfellows friendship groups. You can find your nearest by using our Branch Finder, or use our Events Finder to search for social events and activities happening near to where you live.
Give the Oddfellows a try. There's no obligation to join. Contact us to request your free information pack and local events diary.