Oddfellows treasure hunt finds funds for British Heart Foundation
Bury St Edmunds residents took part in a campaign to raise over £200 for the British Heart Foundation, while promoting the benefits of a healthy and active lifestyle.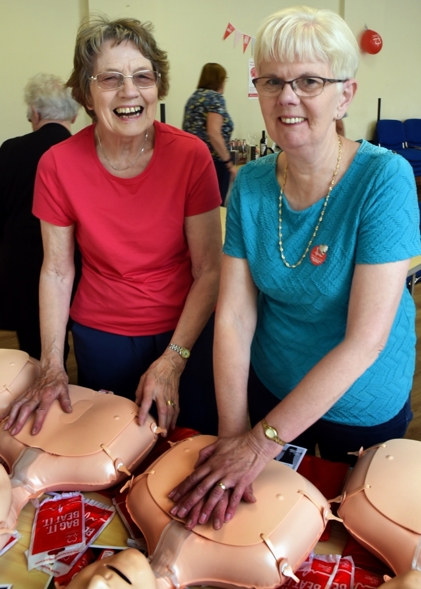 The Oddfellows friendly society in Bury St Edmunds held a number of activities in the local community as part of its healthy hearts programme, bringing local families and friends together to be more active.
Participants were tested on their knowledge of Bury with a walking quiz in the town centre and treasure hunt, which was followed by prizes and afternoon tea. Heart health lifestyle tips were also provided including advice on alcohol, weight, smoking and stress, as well as lifesaving CPR demonstrations.
Katherine Stybelski, Fundraising Manager for the British Heart Foundation said: "It's been great to get the backing of the Oddfellows and we hope people are inspired to take that all-important 10 minutes of activity each day. It really does make the difference in preventing and managing heart disease."
Penny Jones, Oddfellows Branch Secretary added, "If you're looking to be more active in the community locally through fundraising or volunteering opportunities, or simply would like to meet new people while enjoying some fun activities along the way, then get in touch. There's a warm welcome guaranteed."
The Branch's next event is a Craft and Pastimes Afternoon on Wednesday 21 June at 1.30pm held at the Oddfellows Hall, 85 Whiting St in Bury St Edmunds. Entry is £2 and everyone is welcome to come along for an afternoon of crafts and board games over tea and coffee.
Simply turn up on the day or call Penny on 01284 754345 or email penelope.jones@oddfellows.co.uk to find out more.
As part of its healthy heart programme, the Oddfellows is offering a free activity tracker to anyone becoming a member of the Society in June.