Oddfellows shortlisted for national Best Age-Friendly Welcome Award
The Oddfellows has been shortlisted for a national Fantastic for Families Award within the Best Age-Friendly Welcome category. The awards are set to showcase the UK's best family-friendly organisations and contributors to arts and culture.
The Awards have included the Best Age-Friendly category to recognise venues and organisations which have made an exceptional effort to ensure that older visitors within their communities can access a wide range of activities and events.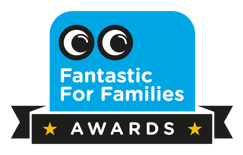 The Oddfellows is a 200-year-old friendship group which brings together people from all ages and walks of life, to support and value each other. Care, compassion and community values are at the heart of the hundreds of events put on by the Society for its members each month, and is reflected in its national Friendship Month community campaign which takes place each year during September.
Jane Nelson, CEO of the Oddfellows, said: "We pride ourselves on being accessible to everybody, but we also recognise the challenges presented in later life for our members. Ensuring our events are spread out over the week and at different times of day helps to provide a fun and varied calendar of events for the older generation to get involved with. We also make sure that the events are either free or keep the costs down to ensure that they are affordable for people on low incomes. We also try our best to have mobility-friendly venues and promote lift sharing for people who struggle with transport.
"Making and maintaining new friends in later life doesn't come as easy as it did in the school yard, so as a group we meet regularly so we can stay in touch with others, share some laughs, as well as look out for each other."
The Society's events calendar has a diverse range of activities for all ages, including local walks, coffee mornings, craft sessions and group holidays. To find out more about local events, please visit our events page!
The winners of the Fantastic for Families Awards are due to be announced on Monday 11 February at an awards ceremony in Liverpool. Other categories include Best Family Event, Best Family Venue, Best Family Welcome and the Audience Choice Award. To find out who else has been shortlisted for the Awards, visit: http://www.familyarts.co.uk/2019/01/fantastic-for-families-awards-shortlist-announced/