Oddfellows launch new membership package for 2018
The Oddfellows has started the year with a newly refreshed membership package to provide greater value to members.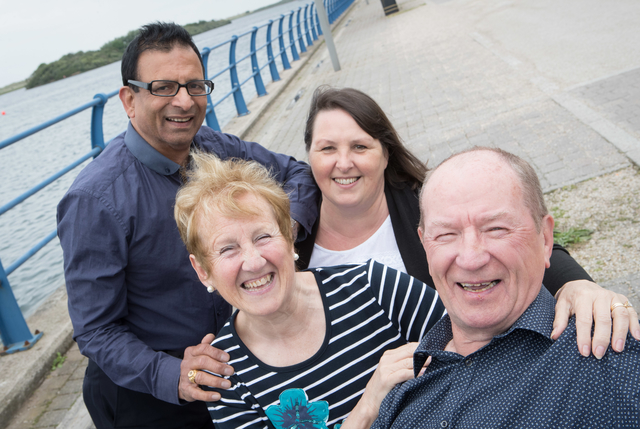 Whether you want to make friends, try something new, or enjoy a little extra support from people that care - the Oddfellows have the right membership package for you. 
As of January 1, you are now able to choose between two fantastic adult membership options and decide which benefit package is best suited for you:
Standard Membership

 

– includes all the benefits* and support our members value in times of need – at a reduced fee of £25!
Membership with extra benefits

 

– includes all the standard membership benefits*, plus £30 Dental Benefit* every membership year and £30 Optical Benefit* every second membership year, all for just £35 a year. 
The changes to the membership scheme will also give existing members a choice on their benefit package when they renew their membership in 2018.
All other benefits will remain the same (a part from the Funeral Benefit which has now ceased) and include:
Social events
Active Travel Club
Branch care & welfare support*
Care & Welfare Helpline
Oddfellows Citizens Advice Line
Emergency Financial Aid (Household)*
Money saving partner offers*
24/7 historical archive access*
Oddfellows news by email 
...and so much more! Check out our 'Join' page to see the full list of benefits. 
Not yet a member?   
Simply fill out our online application form, select your membership option, and we'll send you everything you need to get involved, have fun, and make the most of your membership.
If you'd like to discover how we can help you get even more out of life, check out our five reasons to join or find events going on in your area that you might like to get involved with by using our Events Finder.
Need a hand? 
Our friendly staff are here to help guide you through the application process and answer any queries you may have. Call us on 0800 028 1810 or email: membership@oddfellows.co.uk, we'd love to hear from you!
*Terms and conditions apply to all financial benefits. All Oddfellows benefits are non-contractual and may be withdrawn at any time without notice. Click here for full list of Oddfellows member benefit terms and conditions or call 0800 028 1810 for more information. For benefits provided by a third-party, please check their individual T&Cs.