Oddfellows in support of Parkinson's UK
Long-time Oddfellows member and supporter, Dennis Packham and his wife Betty enjoyed a lavish meal at their granddaughter's college as part of a special restaurant evening to raise funds for Parkinson's UK.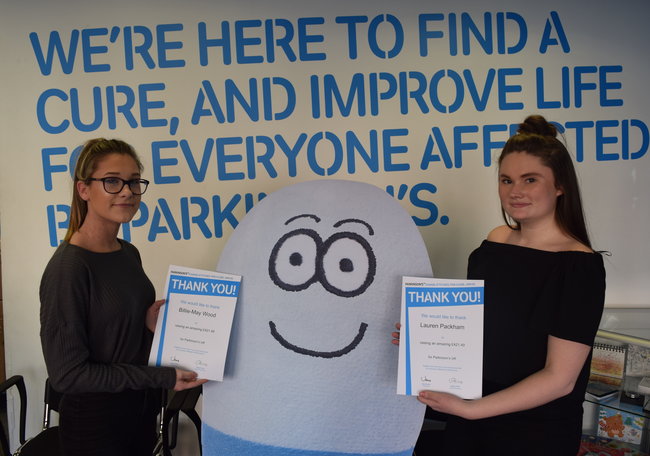 Lauren Packham an events management student used her skills to organise a wonderful evening which included a lavish three course meal hosted by students for friends, family and colleagues from the college.
Thanks to their hard work and the generous donations from guests, Lauren and her college friends raised £421 to support the Parkinson's UK in order to find a cure for the debilitating condition.
"Parkinson's can strike at any time to anybody – male or female, rich or poor. It makes no difference. A professor at London University College Hospital recently told me that if we all lived to 120, we would all have Parkinson's. Research is taking place all over the world, but as yet no cure has been found. I am hoping a cure can be found soon, as it affects tens of millions of people worldwide, plus all those who are closely involved in the care of those with the condition, like myself. They're closer than ever to finding a cure, so there is hope." Dennis said. 
Parkinson's is a cause very close to Dennis's heart as his wife and fellow Oddfellows member, Betty, has a very similar debilitating condition called Progressive Supranuclear Palsy (PSP). PSP is a neurological condition caused by the premature loss of nerve cells in certain parts of the brain and is estimated to effect 4,000 people in the UK today.
In recent years, the Society voted to support Parkinson's UK with the funding of £126,153 through the HA Andrews Memorial Fund which provides financial support to organisations involved in or conducting medical research into conditions which adversely affect the quality of human life.
Dennis added: "We're so proud of Lauren and her college friends for organising such a wonderful evening and raising such a fantastic amount of money. We hope to continue fundraising with our friends and family to help find a cure for Parkinson's - what a wonderful feeling it would be if the Oddfellows helped find a cure for such a very nasty illness."
For more information on Parkinson's or to make a donation, please visit: www.parkinsons.org.uk/.