Oddfellows host events with a heart this June
This June, 28 Oddfellows Branches are putting health at the very heart of their local events – to show support of the British Heart Foundation's (BHF) fight against cardiovascular disease.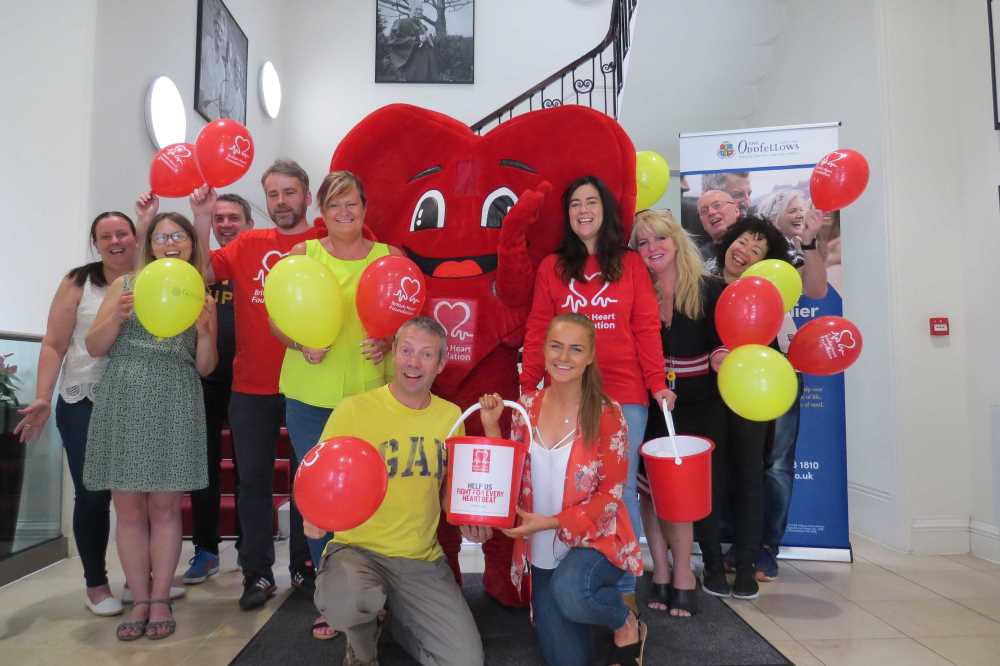 Society members, Oddfellows CEO, Jane Nelson (centre left) and BHF Fundraising Manager, Katherine Stybelski (centre right) kickstart a month of health-themed fundraising events.
A staggering seven million people live with Coronary Heart Disease in the UK, with heart and circulatory disease remaining the nation's single biggest killer. An average of 435 people die each day, which is an equivalent to one death every three minutes.

To help raise greater awareness of the disease, as well as funds for BHF research, a host of health-related events are being held nationally. The public get-togethers, which are mostly free, feature fun activities, such as walking, kurling, Zumba and talks from health experts.

Jane Nelson, Oddfellows CEO, said: "This is our second year of backing the brilliant work of the British Heart Foundation, by hosting 40 public events with a health-conscious theme. Just over £2,000 was raised last year, which we're hoping to better.

"We want to play our part in helping to highlight how small lifestyle changes can make a big difference to heart and general health, such as taking 10 minutes' exercise daily, giving up smoking and eating a balanced diet.

"Everyone of all ages and abilities is welcome to come along and take part in our Healthy Heart events and to show their support of the British Heart Foundation's work."

For over 50 years, the BHF has pioneered research that has transformed the lives of people living with heart and circulatory conditions.

Katherine Stybelski, Fundraising Manager for the British Heart Foundation, said: "Our vision is a world where people don't die prematurely from heart disease. We're fighting this through cutting-edge heart research, vital prevention and survival activity and ensuring quality care and support is given to everyone living with heart disease. We're incredibly grateful to have allies in this battle. The backing of the Oddfellows, and its members, really does make a marked difference. So, thank you."

The Oddfellows is also running a free prize draw to win one of two picnic backpacks.

Further details of the Oddfellows' Healthy Heart events can be found at www.oddfellows.co.uk/healthyheart or by calling 0800 028 1810.

To find out more about the work of the British Heart Foundation, visit www.bhf.org.uk.