Oddfellows healthy heart events pump up the fun
From toe-tapping tea dances to welcoming walks, awesome aerobics to nutritional natters – hundreds of members and guests came together this June to get more active with friends and support the British Heart Foundation.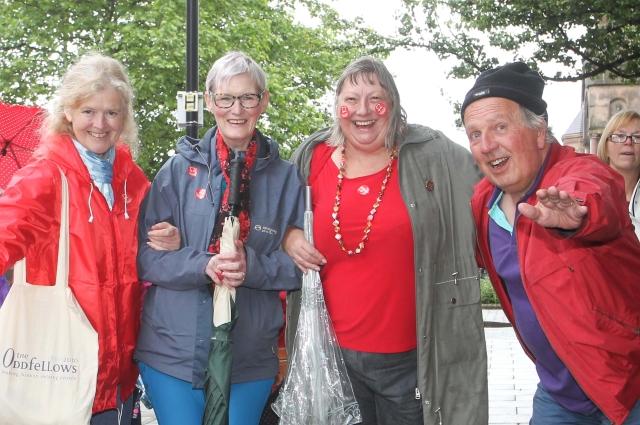 St Helens and Warrington members Rita, Janet, Karen and John put their best foot forward in their sponsored town-wide health walk.
Across the country this June, Oddfellows members pulled out all the stops to host over 30 fun-filled healthy heart events to get the nation moving.
Dawn Walters, Oddfellows spokesperson said: "We all know how important it is to keep active, but taking that first step towards getting more exercise and incorporating it into your daily routine can be challenging for many of us.
"Our events were all about getting people moving in a fun and friendly way, whatever your age or ability."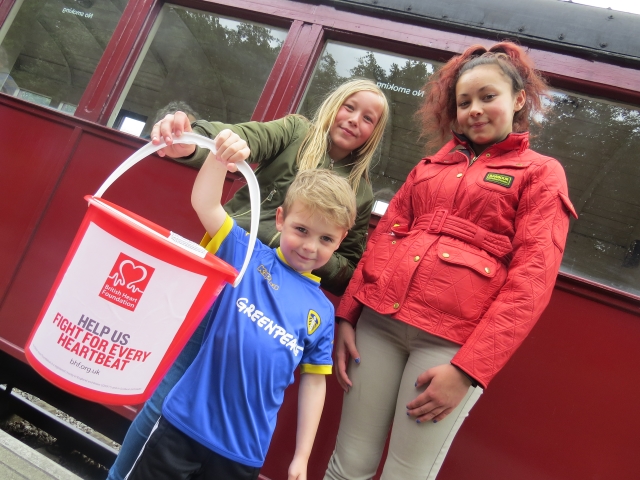 Young members from Leeds, Lily Barton, Alex Bullock and Jody Lea Gilbert, shaking the bucket for the British Heart Foundation.
Research from the British Heart Foundation (BHF) shows that by being active a few times a day, even for just 10 minutes, can be as influential on your health as giving up smoking or maintaining a balanced diet.
Supporting the BHF lifesaving research, Branches' raised hundreds of pounds in fundraising which will be combined and presented to the heart-conscious charity in July as part of their annual Wear It Beat It campaign.
Katherine Stybelski, Fundraising Manager for the British Heart Foundation said: "It's been great to get the backing of the Oddfellows and we hope people are inspired by their events to get out and about and keep active - it really does make the difference in preventing and managing heart disease. Thank you for your support."
Look after your heart with your chance to win* a George Foreman Grill and healthy heart British Heart Foundation recipe book.
*Terms and conditions apply, follow link for details.
Cleveland and Durham members took to Seaton Carew prom, wearing red to march against heart disease - the UK's biggest killer. Nick Hubbard with children Ava aged 5 and Matthew aged 8, get their hearts pumping.
Pat Baker and Julie Hilton put their CPR skills to practice at Bury St Edmunds hearty treasure hunt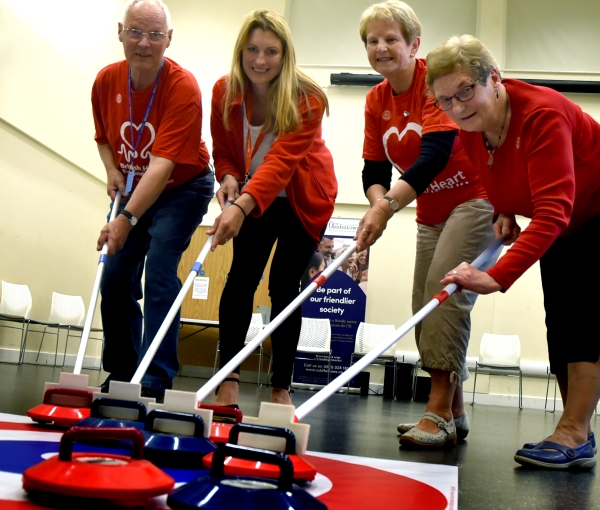 Sports day with a difference in Stowmarket brings members and friends together for accessible bowls and indoor kurling. Mike Hanner, Dawn Hart BHF Fundraising Manager, Wendy Atkins and Rosemary Freeman test their skills.