Oddfellows Brass brings music to annual conference stage
The Society's sponsored brass band, Oddfellows Brass, is making Llandudno its next stop, as it performs a free public concert on Sunday 27 May as part of the Oddfellows' annual conference.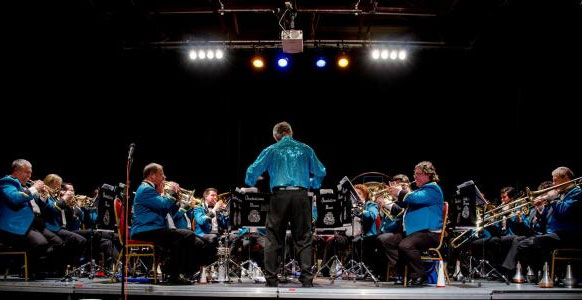 The performance, starting at 3pm, is being held at the town's Venue Cymru.

Oddfellows Brass Founder and Musical Director, Rob Boulter, said: "If you've never experienced a live brass band before, you are in for an unforgettable treat. We've a stirring programme of show tunes, film scores and all-time classics. There really is something for everyone.

"And with Venue Cymru's amazing acoustics, you'll not only hear the music, but we're almost certain you'll feel the sound vibrations, too!"

Concert organisers advise people to arrive early to guarantee a free seat for the performance, as they are available on a first-come, first served basis.

It is the third time the Oddfellows has held its annual meeting in Llandudno and hosted a free public concert.

Spokesperson from the Oddfellows' local Branch, Denise Turner, Deeside District Branch Secretary, said: "We're thrilled that our national Society is returning to Llandudno for its annual meeting. One thing we can always rely on is how welcoming the locals are. This concert is one way in which we can return such kind hospitality."

The Oddfellows' Deeside District Branch hosts regular social events and friendly get-togethers for its members locally. To find out more, contact Denise on 01244 675757 or email denise.turner@oddfellows.co.uk.