Not ready to retire?
More and more people are choosing to delay retirement and carry on working past the age of 65.
As a population, we're continuing to live longer and longer. Thanks to advances in healthcare and the fact that many of us are now enjoying increasingly healthy and active lifestyles, it's estimated that most of today's 65-year-olds will live beyond 80 and some will actually live beyond 110.
This increased life expectancy means many of us are choosing to 'reshape' our lives. We're opting to buy our first homes later; have children later; and retire later.
If the prospect of working past the state pension age of 65 appeals to you, you'll be pleased to know the list of benefits is extensive and growing all the time.
For a start, late-life working can contribute to greater financial security. It can enable you to supplement any existing pension income and potentially contribute to your pension pot for longer, allowing you to draw on more funds when you do finally clock off.
In addition, and contrary to what you might expect, working later in life could actually be good for your mental and physical health. This fact has been highlighted by a recent scientific study conducted in the United States by the University of Michigan and funded by the National Institute of Ageing.
The findings of the US study, which were published in the Journal of Epidemiology and Community Health, found that people who work even just one year past 65 can lower their mortality rate by 11%.
Of course, stress caused by work is invariably negative to health and so it's important to consider this. If you are tempted to continue working, it might be that you opt for part-time hours or an opportunity that doesn't entail high stress demands or situations.
Aside from the potential health benefits, late-life working can also enhance your quality of life.
Recently, 89-year-old widower and ex-soldier, Joe Bartley made headlines around the world when he placed an ad in his local paper asking for part-time work.
Joe decided to put himself back on the job market because he missed his active life and found himself bored and socially isolated.
Joe's example and the opinion of experts such as the Government's Business Champion for Older Workers, Dr Ros Altmann both support the idea that working later in life can help to maintain social engagement, self-confidence, mental stimulation and self-esteem.
The need for older workers
If you think being an older worker will make you somehow less attractive to employers, think again. The simple truth is there's a growing demand for people to work later in life because the UK is actually running out of potential employees.
Current employer plans suggest that by 2023, there will be a need to fill 13.5 million job vacancies but due to the UK's ageing population there will only be 7 million young people leaving schools and colleges.
Even with net immigration standing at near record levels of 335,000, there is still a significant gap to fill. It is to help address this shortfall that the Government continues to increase the state pension age.
From 2018, the state pension age will increase to 66 with additional increases planned to take it to 67 by 2028. The Office for Budget Responsibility further predicts that it will rise to 70 within the next 50 years.
In addition, the Government is actively promoting the need for organisations to create what are being called multi-generational workforces and to tap into the vast pool of skills, expertise and life experience that exists amongst the 50+ age group.
Whilst many organisations are only slowly starting to realise the benefits of employing and retaining older members of staff, there are others who are ahead of the curve and who already adopt an age-inclusive approach.
Specific examples include Coca-Cola, McDonalds, Domestic & General (D&G), and the Oddfellows.
In fact, throughout its network of 95 nationwide Branch Secretaries, the Society employs 43 men and women aged 65 and over.
Increasingly age is becoming less and less of an obstacle to opportunity and it's more about how old you feel, rather than how old you are.
In short, with so many benefits and so few drawbacks, not to mention opportunities for late-life working only set to grow, the argument seems clear.
Retire when you're ready - and not just because you're 65.
Working for longer: Oddfellows case-study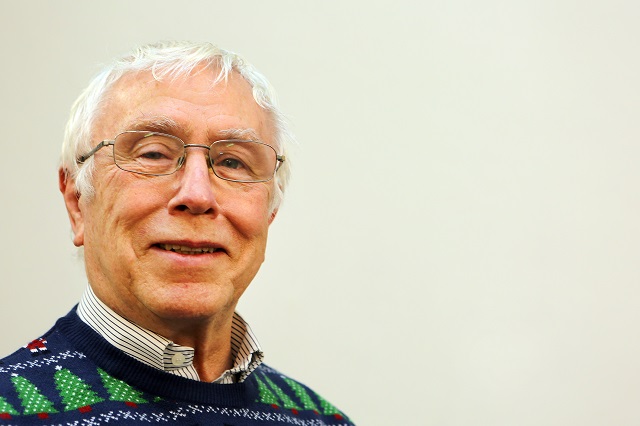 Name: Alan Hillier
Job title: Ware Branch Secretary, Old Harlow, Essex
Age: 77
"I gave up work at 51 but missed the friendship and challenges of working life. Starting work again for the Oddfellows was like a new lease of life. As long as I feel well enough I can't see myself retiring just yet!"
Working past 65? Share your thoughts and experiences at editor@oddfellowstimes.com.