New York. London. St Helens.
Strike a pose! We catch up with the super-talented Nina from St Helens and Warrington District on her design internship in New York City.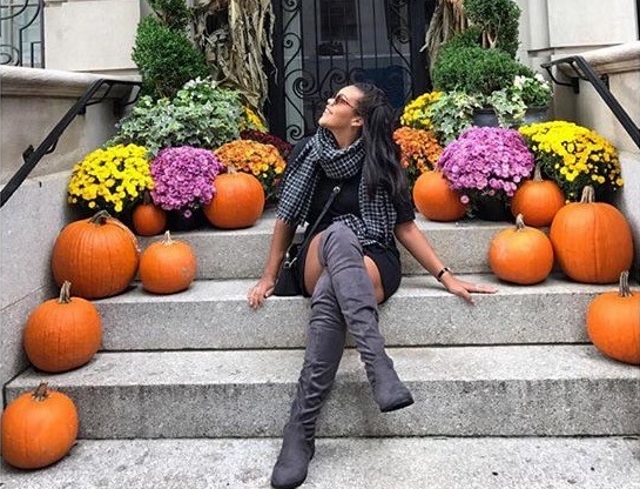 Thanks to her flair for fashion, an Oddfellow from St Helens and Warrington District is enjoying work placements with major clothing brands – and in majorly impressive locations!
Twenty-one-year-old Nina Steward, who is studying a four year Fashion Buying and Merchandising degree at Manchester Metropolitan University, has recently completed a seven month internship in one of fashion's most iconic locations – New York City.
Nina spent her time in the 'Big Apple' working for LF Americas. This leading company designs and manufactures womens', mens' and childrenswear, which is sold by retailers ranging from high-end department stores to discount clothing outlets.
Her placement entailed attending design meetings and working on concepts for childrenswear for the new season. She also attended Fashion Week and had to liaise regularly with the LF office in Hong Kong.
Nina secured this dream opportunity after spending considerable time and effort building up her design portfolio. As this was a paid placement, she also had to see off stiff competition from other undergraduates and aspiring fashion designers.
Nina returned from New York in January 2017 and within three weeks had secured a second placement - this time with high profile fashion brand, Ralph Lauren in London.
She is currently working as a buyer's assistant focusing on Ralph Lauren's childrens' and babywear.
Great work Nina!
To find out more about the events and initiatives coming up in St Helens, Warrington and the surrounding area, email or call Julie on 01744 895536.