New Year, New You – how to make 2018 your year!
Whether it's to get fit, save money or give your house a make-over, New Year's resolutions are a great way to inspire us to make positive change for the future.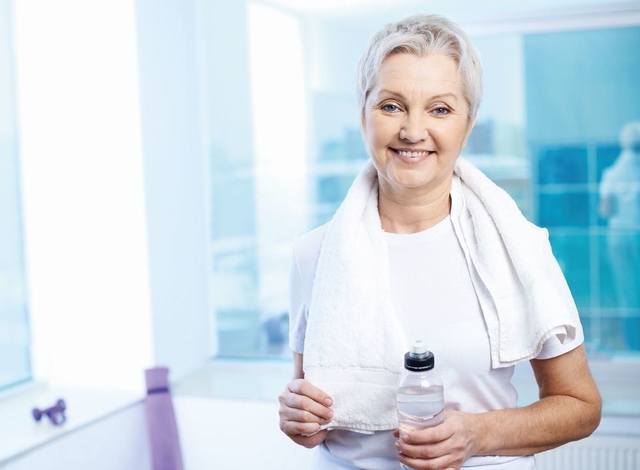 As the clock struck midnight on 31 December, many people marked this as a fresh start and set themselves resolutions to improve their lives for 2018. 
However, with all the optimism that the New Year brings, life can get in the way of our best-laid plans. Once our routines return to normal after the Christmas festivities our resolutions usually end up on the backburner.
We all too often set ourselves up for failure by creating overly ambitious goals and as we struggle to change our habits we are discouraged when we inevitably fail. But it doesn't have to be this way.
Here are five tips to help keep you motivated to create real change in the New Year and make 2018 your year.
Be specific – Don't over complicate your resolutions. Set simple goals that are specific and focused and you are more likely to stay on track. Instead of, "I want to save lots of money to go on holiday" aim for, "I want to save £1000 by May to put a deposit down for a holiday to Greece next summer".
Make them achievable – It's often tempting with New Year's resolutions to "go big or go home" but by making resolutions that you are realistically able to accomplish you will feel more motivated to achieve them. Instead of, "I need to lose 20 pounds" aim for, "I can lose a pound a week by cutting down on bad snacking".
Set a timeline – Rome wasn't built in a day and your New Year's resolutions won't be accomplished overnight either! Set a timeline of 'mini' goals to help you work towards your overall resolution. For example, if your goal is to broaden your circle of friends, set yourself a realistic timeframe to complete it and put steps in place to ensure you achieve it. One week, research social events in your local area, the next you could attend one of these events and aim to introduce yourself to one new person. As long as you do it one step at a time, your goal won't seem as daunting and you'll be more likely to stay on track in order to achieve it.
Create the right mind-set – The great Winston Churchill once said: "Attitude is a little thing that makes a big difference", and this couldn't be more true with New Year's resolutions! By changing your mind-set and using positive language, you can shift a negative perspective from "I need to" or "I have to," to "I want to" and "I can".
Don't punish yourself if you fail – If you end up slipping on your New Year's resolutions, don't be hard on yourself! Expect these setbacks and put a plan in place to help you push through and keep going. The important thing is that you don't give up. January 1 may signify the start of a new year but don't forget that each day is a new beginning and another chance to turn it all around.