New era in health and social care
Technology's ceaseless advance continues to improve so many aspects of our day-to-day lives. The provision of health and social care is no exception.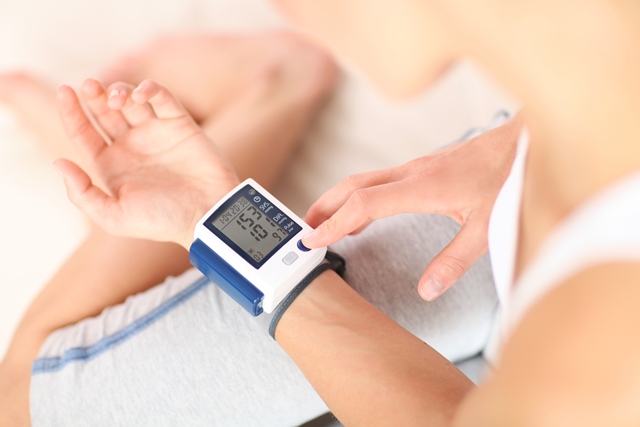 Telecare and telehealth (also known as telemedicine) are areas in which the possibilities of technology are being harnessed to directly help people in the self-management of their health and wellbeing.
Such advancements also play a vital role in helping people to live independently, safely and with dignity in their own homes for longer, and to provide added reassurance to family, friends and carers.
Removing some of the need to visit healthcare practitioners in person, by bringing the healthcare practitioner to a patient's front room 'virtually', is also a clear benefit for those who may be less mobile or have problems reaching local services. But what are the options?
Connected possibilities
Telecare continues to be one of the biggest and most exciting areas of growth.
Telecare services rely on equipment connected via a telephone line to a remotely located call centre or health professional. One example of a telecare product that many of us will be familiar with is the personal alarm. These alarms – which frequently take the form of a pendant or watch – can be used by the wearer to summon help in the event of a fall or other serious incident.
The possibilities however go much further than this. Telehealth solutions can also be used to manage treatment schedules. For example, notifications can be sent to patients through their computer, tablet or mobile phone, reminding them to take their medication or to carry out another care-critical task.
In the future, we can fully expect to see houses fitted with a wide range of telecare technology.
Head of Care and Welfare for the Oddfellows Mary Atkinson further explains: "Telehealth can also be used to monitor and pre-emptively treat conditions.
"Someone with asthma for instance could have the oxygen levels of their blood monitored remotely by a doctor, nurse or other relevant specialist. Regular readings sent via telehealth technology could enable early intervention in the likelihood of a potentially serious asthma attack.
"Healthcare professionals can also use telehealth to more effectively communicate with patients. If I'd just had knee replacement surgery for example, a physiotherapist could make contact with me on-screen to make sure I was doing my exercises or could even run on-screen classes with several different people in their own homes," added Mary.
Telecare also delivers particular benefits when it comes to helping people to maintain their independence and to provide carers with greater peace of mind.
Mary continued: "Such technology makes it possible for sensors to monitor and detect if someone falls, gets out of bed and doesn't return within a set period of time or even leaves a property. Information is sent to a remote call centre, which can then decide on action accordingly."
In the future, we can fully expect to see houses fitted with a wide range of telecare technology – from movement sensors in rooms, on chairs and in beds to emergency pull cords in bathrooms and bedrooms, temperature and smoke detectors, medication dispensers and fall detectors.
Accessing telecare products and services

Most telehealth devices are provided by a healthcare professional who will explain how to use the technology. Local councils may be able to help with telecare products, which can sometimes be recommended by an occupational therapist as part of a care package.
In addition, telecare can be bought privately but it is essential to do some research before making a purchase. This could include considerations such as leasing or hiring larger or more expensive products as needs may change in the future, making price comparisons and reading consumer reports or customer reviews.
Useful contacts:
Disabled Living Foundation: Call 0300 999 0004 (Monday to Friday 10am-4pm) for practical advice on daily living equipment, or visit www.livingmadeeasy.org.uk.
AskSARA: www.asksara.dlf.org.uk is an easy to use online self-help guide that is useful if you are not sure which items may help.
Members of the Oddfellows can also call the Society's Care and Welfare Advice line to receive advice on what help might be available or accessed locally.