Members in profile: Vic Partridge
Celebrating five and half decades of selfless service - we chat to Vic, a longstanding member from Warwick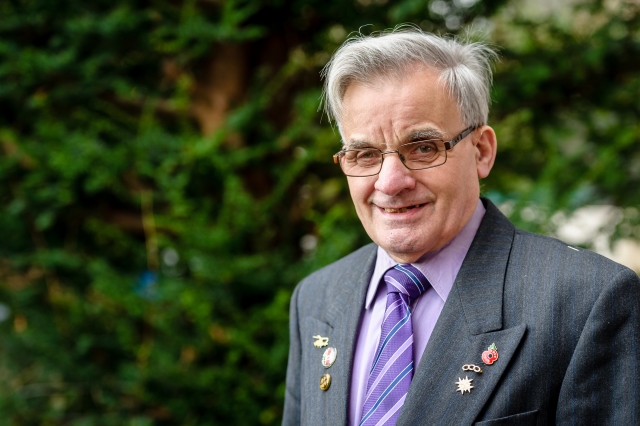 Making friends and helping others has always been part and parcel of what it means to be an Oddfellow.
One member who embodies this selflessness to an astounding degree is Victor Partridge from the Heart of England District based in Leamington Spa.
Victor, or Vic as he's known, has been an Oddfellow for as long as he can remember. He was introduced to the Society as a child by his father who was himself a longstanding member.
After attending numerous junior Branch functions and events, Vic was formally welcomed to the Society in 1960 at the age of 16. In the five and half decades since then, Vic's dedication to his Branch, his District and the Oddfellows as a whole has been remarkable.
Vic has held a long list of titles and responsibilities – from Deputy and Branch Chairman (Vice and Noble Grand) for the Heart of England Branch to Chairman for the entire District (Provincial Grand Master).
"I love being part of the Oddfellows" Vic says. "I would definitely advocate joining as it's a great way of being able to help and support others – whether that's your fellow members or local charities."
However it's not just within the context of the Society that Vic's selflessness sets a shining example. The same quality which makes him such a good Oddfellow has also ensured he is an important contributor to his local community.
In particular, Vic has been a member of St Paul's Church in Warwick for even longer than he has been an Oddfellow. After attending Sunday school as a youngster, he went on to take a more active role as a young adult, welcoming the congregation and assisting with taking the collection as a sidesperson – duties he still carries out today.
Not content to stop there, Vic is also a highly active member of St John's Ambulance. He joined the UK's leading first aid charity in 1954 and has helped to provide first aid cover at countless events across Warwickshire including regular motocross meetings and local football matches.
"Working for St John's, now Warwick Ambulance Association remains a passion of mine for a variety of reasons" he explains. "Not only is it a great way of meeting others, as people tend to recognise you from event to event, but it also equips you with first aid skills which are always valuable.
"Plus as something of added bonus, it enables me to indulge a passion for watching and following sport!"
During his time with St John's, Vic has also been on hand as a first aider at the four day Warwick Folk Festival for over 33 years. It was at this particular event one year that Vic was involved in treating a gentleman who had been speared through the leg by a tent pole.
Thanks to the prompt treatment he received from Vic and his colleagues, the man in question was up and walking less than a week later.
Thank you Vic for your efforts, your dedication and above all, for being an Oddfellow through and through.
Victor was nominated for In Profile by his fellow members from the Heart of England District.