Members in profile: John Adams
Helping others has been a part of the fabric of the Oddfellows for the last 200 years. Fast forward to 2018 and this sense of selflessness still prevails. It's a quality continually shown by our members up and down the UK – including John Adams who's the focus of our latest, 'In Profile'.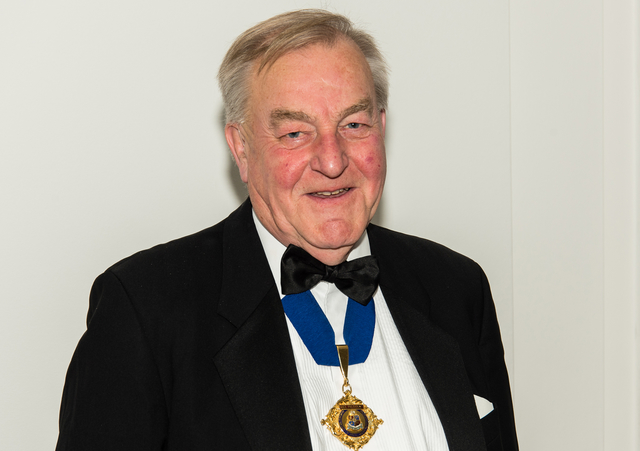 A long-term member of the Bristol District, John joined the Oddfellows in 2004 after receiving a leaflet through the post. As someone with a keen interest in customs and traditions, the Society's history appealed to him and he wanted to see what the Oddfellows had to offer.
Ever since that first encounter, John has been the living, breathing proof that the more you put into something, the more you get out. His service to the Oddfellows has been nothing short of exceptional.
I like the friendship offered by the Oddfellows. I love helping out and getting involved. John Adams , Member of the Bristol District
"I like the friendship offered by the Oddfellows and think it's important to maintain the Society's traditions and customs – including its commitment to supporting others," he says. "I love helping out and getting involved."
And get involved he certainly has. During his time as an Oddfellow, John has held numerous Branch, District and Society roles including Branch Chairman (Noble Grand) District Chairman (Provincial Grand Master), Deputy to the Annual Moveable Conference (AMC) and District Social Club Secretary.
He is also currently Vice President of the Southern Group Conference Executive Committee and hopes to be elected President in April 2018.
Away from the Society, John is equally driven by a desire to be there for others. He is actively involved in his local sports and social club and has helped with its continued running for the last 18 years by serving as both a Committee Member and as Club Secretary.
His talent for organisation and his willingness to muck in and help out has also made him a man to be counted on.
"For some time, I've been secretary of my local community association and centre," he comments. "I've been a life member of the association and as they were struggling to fill the post, I initially volunteered to take it on for a year. Several years later, I'm still in the role!"
Given his love of helping others, it's perhaps unsurprising that John has also continued to be a loyal supporter of several charities. He has worked tirelessly for Diabetes UK, selecting the organisation as his chosen charity whilst serving as District Chairman as well as campaigning for them in his own time. He has even donated winnings from his bowling competitions to the cause!
It's just another example of how John demonstrates the kind of selflessness that makes him an Oddfellow in name – and also in nature. 
John was nominated for 'In Profile' by fellow Oddfellows from the Bristol District.