Marathon effort for charity
A 200-year-old charity has received a major donation thanks to the efforts of an Oddfellow from the Pride of Islington Branch.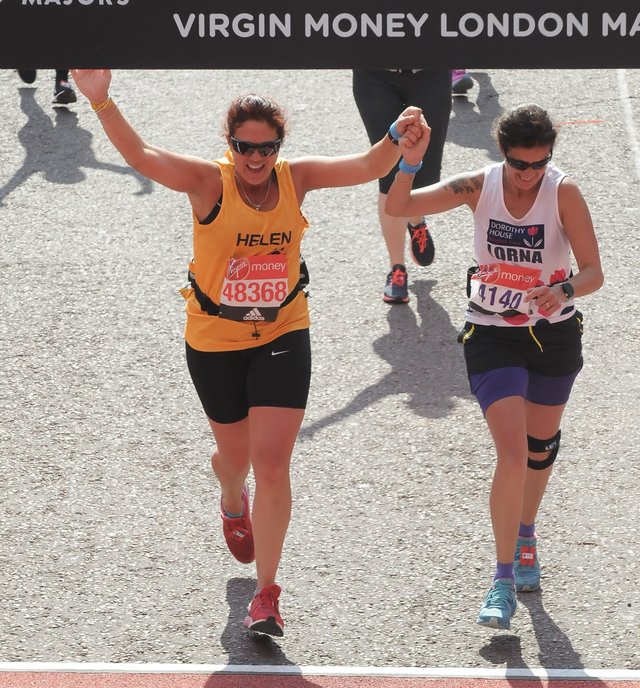 Going the distance: Helen Waran-Barrett (left) completes the Virgin Money London Marathon 2017 in aid of charity, SeeAbility 
Helen Waran-Barrett took part in the Virgin Money London Marathon 2017, completing the world-famous course in 5 hours, 8 minutes and 38 seconds and raising over £2000 in sponsorship for SeeAbility along the way. 
Formed in 1799, SeeAbility is a UK registered charity that supports individuals with sight loss and multiple disabilities, including learning and physical disabilities, mental health difficulties, acquired brain injury and life-limiting conditions.
It offers a comprehensive range of specialist assistance - from supported living apartments to residential care - to help people enjoy a fulfilling life with as much independence as possible.
If you'd like to learn more about SeeAbility and its important work, visit www. www.seeability.org.