Lynne takes on healthy heart challenge
In true Society style, Oddfellows up and down the country threw themselves behind our support of British Heart Foundation's Healthy Heart month in June. One member who certainly embraced the challenge to get their body moving and their heart pumping was Lynne Wyatt from the Ipswich District.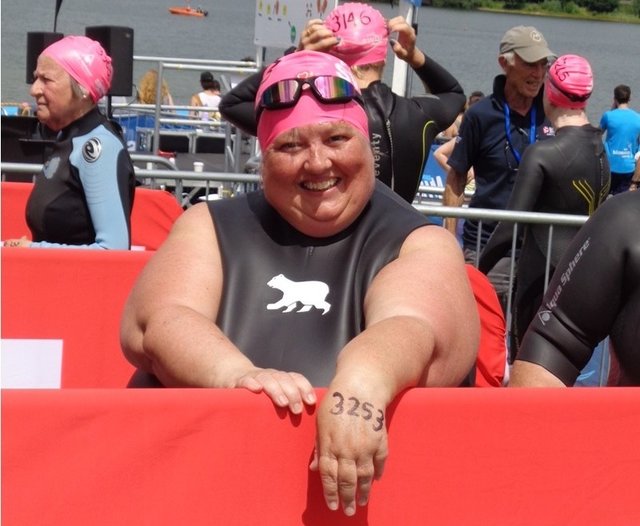 In at the deep end: Lynne Wyatt has gone from novice to open water swimmer to help raise funds for the British Heart Foundation
On Saturday the 17th June, Lynne completed the Great East Swim, swimming half a mile around Alton Water – the largest manmade reservoir in Suffolk.
Lynne set out to raise £300 for the British Heart Foundation but ultimately smashed her target, raising over £600 instead. What makes her achievement even more impressive is the fact that 12 weeks earlier she could barely manage two lengths in the swimming pool.
Lynne says: "I signed up for an outreach programme aimed at underactive people aged over 50 after seeing details on Facebook. This programme entailed twelve weeks of training including free access to my local swimming pool and free gym support before culminating in the outdoor swim.
"I'm proud of my progress and of the money I've raised for the British Heart Foundation. I really enjoyed the swim and conditions on the day were perfect but I wouldn't have been able to do it without the encouragement of my family, friends and fellow Oddfellows. Their support was fantastic!"
Find out more about our involvement with the British Heart Foundation.