Loneliness after the loss of a partner
According to our recent research, a quarter of people who have suffered a close personal bereavement have lost touch with friends, with many becoming socially isolated after their loss.
As the UK's largest and oldest friendly society, we recently commissioned research into how the loss of a partner can impact people's social lives, and discovered that a third of people (34%) who have lost a loved one felt socially isolated. Sadly, one in four (23%) revealed friendships had fallen by the wayside too.
This 'social sticking point', where the bereaved are losing friends at a time when they need them the most, means that too many vulnerable people are left feeling even more isolated.
Social isolation is affecting bereaved women (42%) significantly more than men (26%), with half of women (51%) feeling that others didn't know how to communicate with them. It is also prevalent for older generations, with almost one in three over 75s (30%) feeling isolated from society following the death of someone close to them.
Without this support, the loss of a partner could lead to greater instances of chronic loneliness.
The Oddfellows has been connecting people with their communities, encouraging friendship and support, since 1810 and runs thousands of social events across the UK every year. We commissioned the research as part of a campaign to support people dealing with grief and the social challenges that can follow the loss of a partner.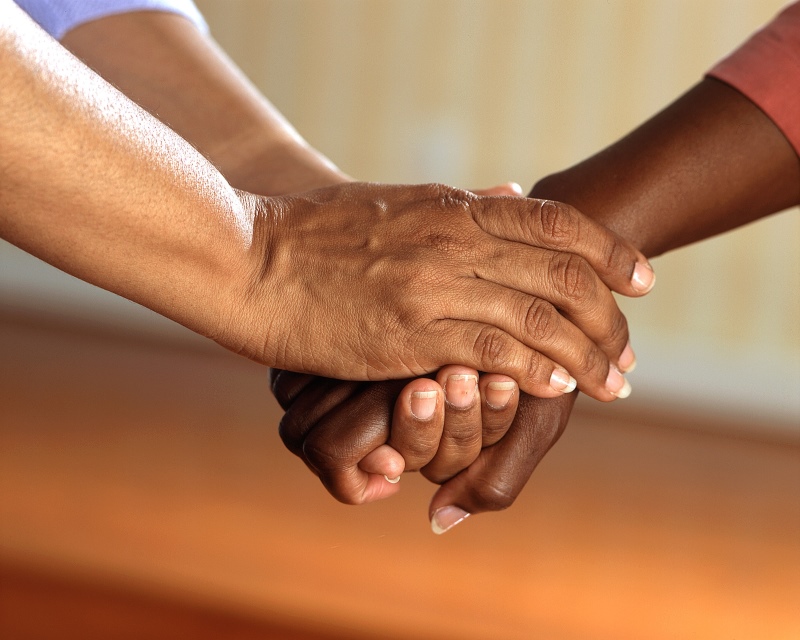 Jane Nelson, CEO of the Oddfellows, said: "A close personal bereavement, such as the loss of a spouse or partner, can be a significant trigger for feelings of loneliness and isolation. It can have a fundamental impact on how you think, feel and interact with others.
"People can understandably find it difficult to talk about the loss of a loved one – and friends sometimes struggle to know what to say. Bereavement will impact most of us at some point in our lives – some of us will find it helps to talk, others prefer to spend time alone or busy ourselves with other things. While we all deal with grief in our own way – we need to start to overcome the social sticking point, so people get the support they need to get through such a difficult, and usually life-changing situation. Without this support, the loss of a partner could lead to greater instances of chronic loneliness."
Hundreds of events are hosted by our 124 Branches across the UK every month for members and the wider community to socialise, from coffee mornings and lunch excursions, to crafting, dancing and community initiatives. Our aim is to encourage everybody to stay connected and supported, making events accessible to all, with many being free or low cost to attend.
For more information about coping with bereavement, including guides on supporting a friend who has lost a partner, visit our First Steps page at www.oddfellows.co.uk/firststeps
1 All data, unless otherwise stated, is from Walnut Unlimited, the human understanding agency, part of the Unlimited Group. Walnut Unlimited interviewed a nationally representative sample of 2,013 adults aged 18+ across GB from 18-23 April 2019. Surveys were conducted online and the results have been weighted and are representative of GB adults aged 18+. Walnut Unlimited is a member of the British Polling Council and abides by its rules. The research was commissioned by the Oddfellows.
The research found that, following a close personal bereavement:
44% felt like others didn't know what to say to them
36% didn't want to talk about it to anyone
34% felt isolated
29% withdrew socially
28% lost their confidence
26% found that friends and family behaved awkwardly around them
23% lost touch with friends
17% found that people didn't want them to talk about the bereavement
12% preferred the company of people who didn't know them before the bereavement