Leamington Spa next stop for Oddfellows Brass
Oddfellows Brass, our Society-sponsored band, is heading to Leamington Spa on Sunday 19 August to perform at a special afternoon concert at Dale Street's Methodist Church.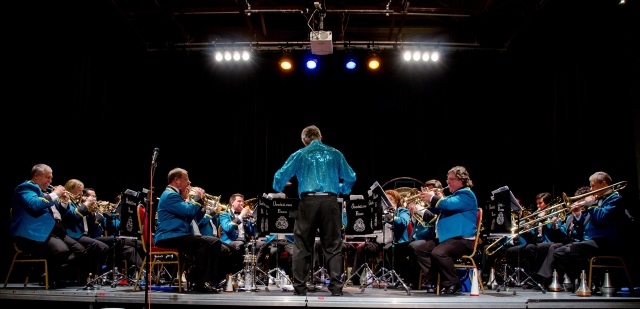 The show, which is open to the public, starts at 3pm and has been organised by local friendship group Heart of England Oddfellows.
...show tunes, family-favourite film scores and old favourites.
The Leicestershire-based band will be performing a varied programme of show tunes, family-favourite film scores and old favourites.

"If you've never experienced a live brass band before, then this is a great first concert. And if you're a seasoned concert-goer, then we can guarantee this will be up there as one of your favourites. We're accomplished musicians, but certainly know how to have fun and put on a rousing show, too," said Rob Boulter, the band's founder and Musical Director of almost 40 years.

"From the soaring high notes of the cornet, to the deep rotund sound of our tubas and euphoniums – our 27-piece full complement produces a rich, yet mellow sound which is just wonderful to experience live," he added.

Tickets cost £7.50 and are available on the door.

To find out more about the concert, or to receive Heart of England Oddfellows' latest programme of local events, call Yvette Glover on 01926 424112 or email yvette.glover@oddfellows.co.uk. You can also download it from their Branch page.

Oddfellows Brass (oddfellowsbrass.co.uk), who are sponsored nationally by the Oddfellows, has made steady progress in National Brass Band rankings, qualifying for the National Finals on six occasions, including a performance at London's Royal Albert Hall. They have also embarked on several international and European tours. More information on the band can be found on Facebook @oddfellowsbrassband.