Know your working rights
Having problems at work can be very distressing. And trying to take a case to court to claim compensation can only add to the worry. Find out how the Oddfellows Legal Aid Scheme could help you.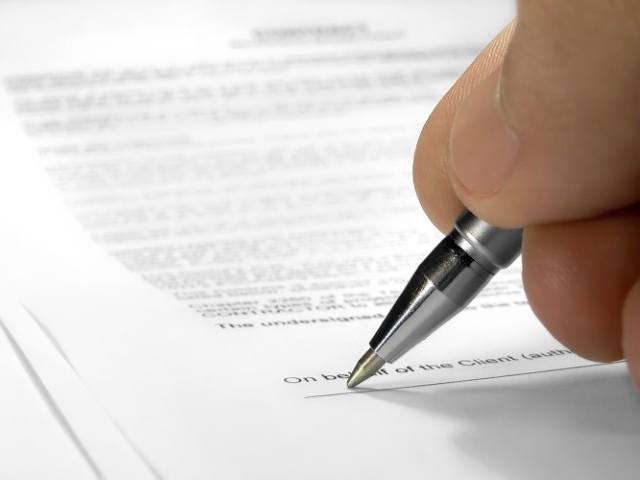 The Oddfellows Legal Aid Scheme* is a benefit available to all members from day one of membership. Supporting them to get the justice they deserve, the scheme covers medical negligence, personal injury and employment disputes. The only condition for your claim to be assessed is that the issue occurred while you were a member.
For all work-related claims, the Society's chosen solicitors are employment law specialists, Law by Design. We spoke to Neal Mellor, (pictured below) Law by Design's Associate Director  about what the changing legal landscape means for claimants and how being an Oddfellow could help you.
"The world of employment law has changed a lot over the last few years," explained Mr Mellor. "One of the most significant changes has been the introduction of a fee system for making a tribunal claim in 2013."
"Before the fee system, lots of claimants would bring very weak claims in the hope that their employer, or former employer, would offer to settle the claim rather than incur the legal costs of defending the claim."
Under the new system claimants are required to pay to bring their claim (either £160 or £250) and a further fee to have their case heard at a full hearing (either £230 or £950). Most types of claim attract the higher fee.
"The impact of the fee system has been simply astounding," added Mr Mellor. "Employment Tribunal claims have dropped by 85% between 2013 and 2016.
"Though it is true that the fee system has successfully deterred opportunistic claimants, we at Law by Design have heard and seen many instances where people who have been unlawfully treated by their employers have chosen not to bring claims for fear of not recovering the Tribunal fees."
When we first speak to members many feel daunted at the prospect of fighting their claim alone, and are very much in need of someone to support them through the process. Neal Mellor, Law by Design, Law by Design, Oddfellows Legal Aid Solicitors
Indeed, in many people's eyes, fees have created a barrier to justice, with many people who have lost their jobs facing financial uncertainty and being unable to pay fees. This leaves only those who can afford to bring a claim, or have some form of employment protection cover, with the opportunity to have their claim heard.
Making a claim
The Oddfellows scheme offers specific support for work-related disputes. Our dedicated Oddfellows Citizen's Advice Line team normally provides initial advice on employment issues. If your case reaches the stage where specialist employment advice and representation at a Tribunal is needed, it will be referred to our solicitors at Law by Design. If the case can be taken forward, the scheme covers the cost of Tribunal fees as well as solicitors' fees*.
Mr Mellor explained, "Invariably, when we first speak to members about their situation, many feel daunted at the prospect of fighting their claim alone, and are very much in need of someone to support them through the process as well as to provide legal assistance."
The most common Oddfellows employment claims taken on by Law by Design in the last few years have been related to health, age and bullying.
He continued, "We've seen cases where employers have sought to force out older workers because of a perception that they are slowing down or that "new blood" is needed within the business.
"There can also be a common misconception that older workers are not 'tech savvy' and cannot adapt to new technologies. If such stereotyping has a negative impact on the worker, it maywell amount to unlawful discrimination and you could claim compensation."
Oddfellows success stories
Over the years, Law by Design has helped many members successfully navigate employment claims to see justice done and achieve high settlements or compensation awards. Obviously most cases are confidential, but some notable examples are listed below:
Several members recovered statutory redundancy pay and notice pay where their employer had stopped trading on short notice
One member had been seriously ill and on return to work no reasonable adjustments were made in relation to her disability. She was subjected to a prolonged period of bullying by her manager. Law by Design brought a claim for constructive unfair dismissal and disability discrimination, achieving a high settlement.
Advising a member who had been subject to sexual harassment by an employer and successfully negotiating a settlement.
Advising a disabled employee in relation to ongoing bullying and harassment complaints to secure a large settlement after becoming unfit for work.
High settlements for a number of members who have been unfairly dismissed by their employer.
Speaking about Law by Design's relationship with the Oddfellows, Mr Mellor added, "In an age where the system deters people from asserting their legal rights before an Employment Tribunal, employment protection schemes such as Oddfellows Legal Aid are increasingly valuable. They can really empower those who have been unlawfully treated, both in terms of helping them financially and also in increasing their confidence."
How to apply
Members should call the Oddfellows Citizens Advice Line for initial advice on employment matters. Where specialist advice and representation is needed, your case will be referred to Law by Design solicitors.
*Terms and conditions apply to all financial benefits. Oddfellows Legal Aid is a discretionary benefit and is not an insurance or legal expenses policy. It can therefore be withdrawn at any time and does not offer the option of using your own solicitor. If you have already started a claim with another solicitor and decide to transfer to the scheme, the Society will not be responsible for any of the previous solicitor's costs.
Following assessment of merits, the Legal Aid Scheme supports our members in employment disputes with the cost of tribunal fees and specialist legal advice and representation at an Employment Tribunal. The Society may deduct up to one third of compensation towards its legal costs.