Jane Nelson's end of year message
Updated: 06 Jan 2022
Looking out for one another and staying open to doing things differently is getting us through, shares Oddfellows CEO Jane Nelson in her end of year message.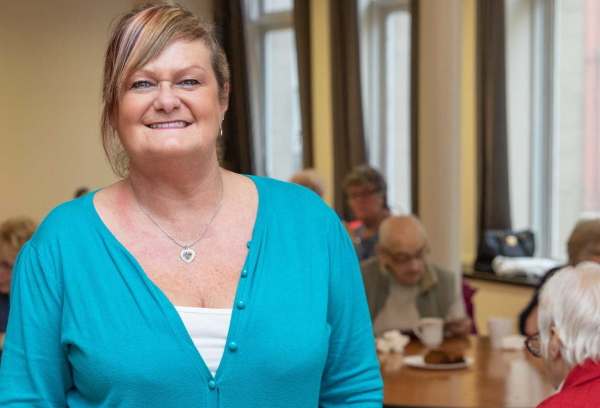 Who can believe that we're already at the end of 2021? For me, two things really stood out this year – how resilient everyone has been, and how well we've adapted to so much change.
It's been a tough 12 months on top of a previous tough nine months, and who knows how many more? However, as Oddfellows, you've looked out for one another, stayed open to doing things differently, and it's getting us through. Your actions have made an amazing difference to so many of our members' lives.
Gratitude
I want to thank you all for everything you have done. When speaking with our members and volunteers, and working alongside our Branches and staff in Manchester and Liverpool, I have felt immense pride – about our Society, everyone involved, and in Oddfellowship. By working together, we've shown that Oddfellows do what we say we do, no matter what challenges are thrown at us.
At the start of 2021, we had hoped that by the end of this year things would feel a little brighter. We've made huge strides in our understanding of Covid, but the landscape is still very unpredictable. And when faced with uncertainty over a sustained period, it can make us feel overwhelmed and anxious.
One thing I've been doing to try and manage these feelings is to focus on what I can control, and acknowledging what I cannot. It's not always easy, but it really has helped. Sitting with your thoughts or worries and working out what you can influence is time well spent. You can then identify the bits you can take action to change, which puts you in a more positive frame of mind. Covid is here to stay and the challenge for us all now is learning to live alongside it.
Being there for our members continues to be our priority.
If you've needed support from us this year, I hope we've been able to help you where we can. Being there for our members continues to be our priority. Online events are here to stay for as long as there is a need to keep people in touch with others from the comfort of their home. And our local and national care and welfare teams, and advice lines, will always be there for anyone who needs help to work through a problem or worry.
Remembering loved ones
We sadly lost many people we cared about in 2021. To those that passed, we will always remember you. Our condolences go out to family and friends, and rest assured they'll always be in our thoughts and forever in our hearts.
Regrettably, we're having to cope with higher levels of uncertainty and worry at the moment, but we must always strive to rest well, smile as often as we can and be kind to ourselves and others. These are all totally within our control.
On behalf of the Society and my family, I would like to wish you and your loved ones a wonderful Christmas and a happy and healthy 2022. Do enjoy that precious time you get to spend with families and friends, which so many of us missed last year.
Stay safe and well.
Yours always in friendship
Jane Nelson
CEO, the Oddfellows