Helping you recover
If you've been ill, undergone an operation, suffered a bereavement or other traumatic experience, Convalescence Home Benefit* offers a short break of up to two weeks (or two one-week breaks) on us, to help you recover.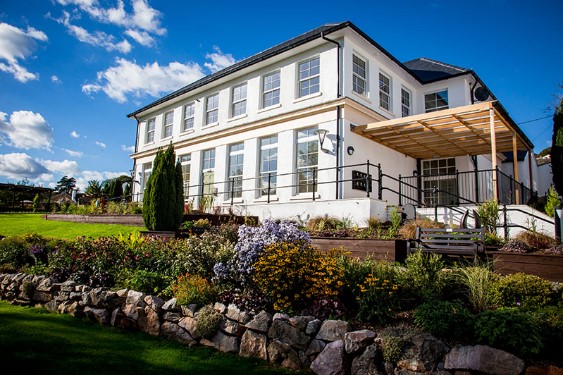 Available to all members, from the start of their third year of membership, and regardless of age, Convalescence Home Benefit* can be accessed every other year if qualifying medically.
You don't have to go alone either, as a fellow member can also accompany you (using their own benefit entitlements) providing they too have been an Oddfellow for a full two years or more. What's more, we've thrown in travel expenses, of either car mileage or standard class travel on public transport to get you to your convalescence hotel and back.
Your convalescence stay could be at one of the Society's five main partner hotels:
Bridge House, Dawlish, Devon
Yorkshire Foresters Home, Bridlington, East Yorkshire
Merton House Hotel, Ross-on-Wye, Herefordshire
The Salfordian Hotel, Southport, Merseyside
The Grove, Bournemouth, Dorset – for people with cancer and life-threatening illnesses.
We also have access to a number of nationwide specialist facilities which can offer personal and nursing care, as well as specialist breaks for carers and members with disabilities, including dementia.
Husband and wife, Pete and Judy Edwards from Reading District recently took a week-long convalescence break to the newly-refurbished Bridge House in Dawlish, South Devon.
With the pair both recovering from major surgery, they spent their well-deserved rest getting back into watercolour painting, a shared hobby they've recently not had time to enjoy, as well as spending some much-needed quality time together.
"The friendly staff couldn't have been more supportive, helping us to relax but also giving us space and time together to unwind in the peaceful garden," said Pete.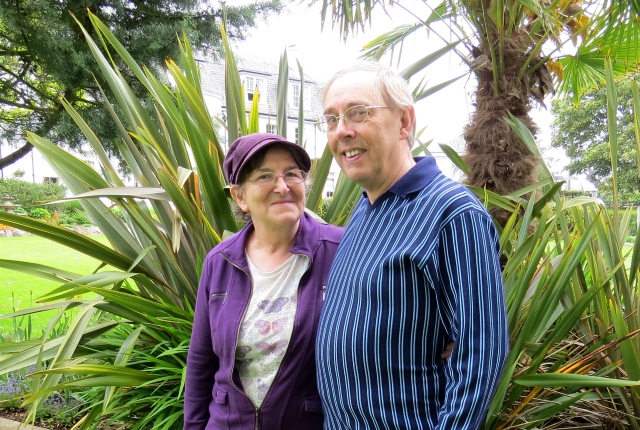 Members Judy and Pete recharge their batteries in Bridge House's extensive gardens
"It's been four years since Peter and I have been able to take a break together, just the two of us. The food, accommodation, staff and company was fantastic, and we returned home feeling restored and refreshed – we can't thank the Oddfellows Care and Welfare Team enough," added Judy.
A stay at Bridge House is one of rest, relaxation and recuperation. Located just over a mile from the sea front and a short walk from the shops, the hotel is set in four stunning acres of grounds, and even has its own trout stream where you can often spot some of the region's famous black swans.
Along with their renowned home cooked food, there is a fully licensed bar and evening entertainment, as well as day trips for those who wish to explore this beautiful part of the country.
How to apply for Convalescence Home Benefit
Please contact your Branch Secretary who will send you an application form to complete and return to the Oddfellows Care and Welfare Team. You can find details of your Secretary's contact details in your Events Diary or using our Branch Finder.
Not yet an Oddfellows member?
Help during difficult times is just one of the many benefits of Oddfellows membership. Join today! 

*Terms and conditions apply to all financial benefits. All Oddfellows benefits are non-contractual and may be withdrawn at any time without notice. Read more.