Help is just a phone call away
From support with welfare benefits to advice on housing, employment and debt – have you tried our Oddfellows Citizens Advice Line?
As an Oddfellow, you can count on our care and support in times of trouble. From friendly and helpful advice through to financial aid, we're always here to try and make life a little easier.
All our members have direct access to a dedicated team at Citizens Advice through our free-to-phone Advice Line. Their advisers are on hand to help you understand your rights and guide you through any problems in areas like welfare benefits, housing, debt, employment, tax, consumer goods and services.
What is the Advice Line?
Citizens Advice has provided a telephone advice service to our members for over 13 years. The service is confidential, independent and impartial. Trained advisers aim to provide you with the information and advice you need to deal with your problem. They will also explain the options available to you to help you make informed decisions and understand and enforce your rights.
Who are the advisers?
The advice line is staffed by two experienced advisers, Jessica and Maren, who between them have over 26 years of advice experience. To support them, they have access to the national Citizens Advice information system, which is constantly updated as legislation changes. They also attend regular training to ensure they have current knowledge of issues and trends.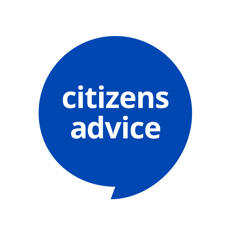 What type of issues can they help me with?
The Oddfellows Citizens Advice Line receives enquiries on an extremely wide range of issues. During 2016, it had 4,538 contacts with members on 3,015 different matters.
Here are some of the most common queries advisors tackle:
Welfare Benefits – advisers routinely carry out benefits checks and advise members on how to maximise their income. Support includes assistance completing applications for disability benefits such as Attendance Allowance and challenging unfavourable benefit decisions where appropriate, for example benefit overpayments or where a disability or sickness benefit has been disallowed.
Housing issues – including tenants' rights and responsibilities and tackling neighbour disputes eg noise nuisance or boundary disputes.
Debt – more and more people are struggling to make ends meet as living costs increase and austerity measures take effect. The Oddfellows Citizens Advice Line can offer debt advice including income maximisation and managing debt based on your individual circumstances. Its advisers can also prepare a financial statement on your behalf and negotiate with creditors where appropriate.
Employment – initial advice on employment issues including pay, health and safety, discrimination, and redundancy. Where appropriate, cases are referred to the Society's dedicated employment law solicitor.
Consumer issues – including problems with faulty or dangerous goods, non-supply or poor workmanship. Also disputes over insurance claims, energy bills or mobile phone bills.
Family legal – advice and guidance on Wills and probate, Power of attorney and Community Care enquiries.
What can't they help with?
Though the Oddfellows Citizens Advice Line team deal with a broad range of enquiries, they cannot answer everything. They will always try to provide members with initial advice but if the enquiry is outside their expertise or requires specialist advice you will be put in touch with an organisation who can help.
How do I access the service?
The advice line is an 0800 number so is free to call from a landline or mobile. It is available Monday – Friday, 9.30am – 4.30pm. Sometimes the service is busy and you may get a voicemail message. If this is the case, please leave your contact details and one of the advisers will call you back by the next working day.
The Oddfellows Citizens Advice Line number is a member-only benefit. To access it, members can sign in or refer to their Member Handbook. You can also call us on 0800 028 1810 or speak to your Branch Secretary.