Heartfelt donation from North Gloucester District Branch
Thanks to a generous donation of £6,644.40 from the North Gloucestershire District Branch of the Oddfellows, heart patients in the region will benefit from new technology to enhance their treatment, along with a bench for patients and families to enjoy.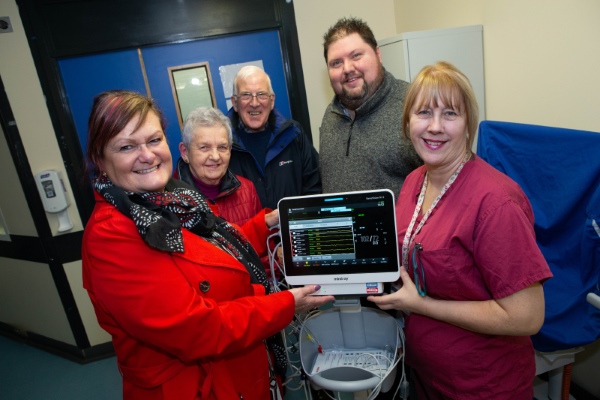 Members of the local friendship group, along with the Oddfellows' CEO, Jane Nelson, visited the cardiology department of Cheltenham General Hospital to present their cheque, and unveil the new ECG (electrocardiogram) monitoring system.
The ECG unit will be used in the Hartpury Suite, to equip the Gloucestershire Hospitals NHS Foundation Trust's heart team with new technology, allowing them to work as effectively as possible. The Hartpury Suite is a busy unit catering for patients undergoing both outpatient and inpatient cardiac procedures.
North Gloucestershire Oddfellows also donated £420 to fund a bench, which has been placed in a new garden area at Cheltenham General Hospital. The space offers patients and families the opportunity to rest and reflect during treatment or when visiting loved ones.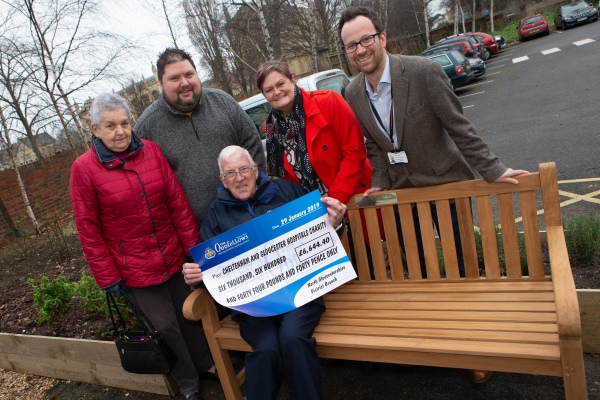 Alex Walker, Branch Development Officer for the Oddfellows North Gloucestershire District Branch, said: "Many of our members have experienced issues with heart health, either personally or via family members, so working with the cardiology department at Cheltenham General Hospital was a fantastic way to thank them for all of their work over the years. We're extremely proud to have been able make a difference to our local hospital, from which everybody in the community will benefit."
Jane Nelson, CEO of the Oddfellows, said: "We are a Society that cares for people's welfare and our wider community. Fundraising and charitable donations is a huge part of that."
Richard Hastilow-Smith, Head of Fundraising at Cheltenham and Gloucester Hospitals Charity, added: "We are extremely grateful for this generous donation, which will make an impact for the rising number of heart patients who come to our hospitals for diagnosis and treatment each year. This donation was given at the time of the 70th anniversary of the NHS, and it is a wonderful way of continuing the historic link between the hospitals and the Oddfellows. It was fantastic that members of the Oddfellows joined us to see the equipment first-hand, and our thanks to everyone who has contributed."
The Oddfellows has championed societal change for centuries, helping the UK government shape the nation's welfare state. As a non-profit mutual society, It has been supporting its members with social issues, ill health and unemployment for more than 200 years.
Discover more about how the Oddfellows gives back to the community.