Going big on friendship this September
If you're on the lookout for a new social group, then the Oddfellows is the Society to be with this September, as it invites the nation to join with its members and celebrate the Great Big Friendship Month.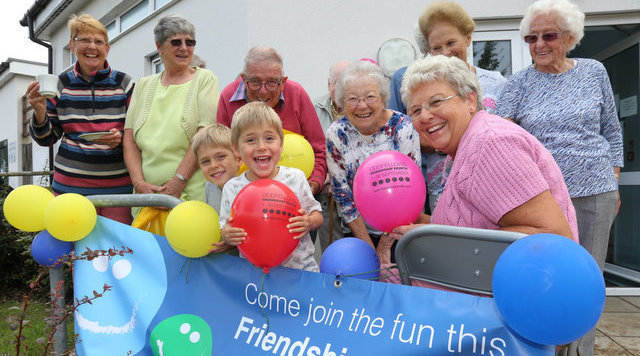 Branches of the national friendly society will be hosting hundreds of special open-invitation events up and down the country as part of the national awareness month – Friendship Month. Now in its ninth year, the Oddfellows' annual celebration of friendship aims to provide easy ways for people of all ages to come together, have fun as a community, and to form lasting friendships.
Society CEO Jane Nelson said: "Having a strong circle of friends around you is really important – not only for your mental health, but it's been proven to boost your physical health, too.
"Making and maintaining new friends in later life doesn't come as easy as it did in the school yard, so as a group we meet regularly so we can stay in touch with others, share some laughs, as well as look out for each other.
"We'd love to welcome some news faces to our Branches. So, if you'd like to come along and give us a try, then this is a perfect opportunity.
"Our Great Big Friendship Month gets bigger and better each year. It's always fantastic to see new people come along and enjoy our events and to leave having made friends," added Jane.
More than nine million people of all ages in the UK say they are lonely either often or always, according to research by The Co-Op and the Red Cross. The Oddfellows believes that friendship is the answer, helping people lead happier and healthier lives with the support of friends around them.
From coffee mornings and craft sessions to lunch clubs and guest talks, Oddfellows Branches hold regular events and activities across the country. Find your nearest Branch or search for the next event happening near to you, online.
As part of the Great Big Friendship Month, the Oddfellows is running a free prize draw to win a one-night hotel break for two plus £200 spending money. Visit www.friendshipmonth.com to enter.