Friends take an interstellar trip
Friends at the Oddfellows' Handforth and Altrincham District Branch took a trip to Cheshire's Jodrell Bank on Monday 25 June, in aid of the British Heart Foundation.

On the fundraiser, members were taken around the Discovery Centre Gardens by attraction guide and gardener, Phil, and shown its Cheshire Orchard Project plot – where, in winter 1999/2000, apple trees were planted to promote the use of locally-bred fruit varieties.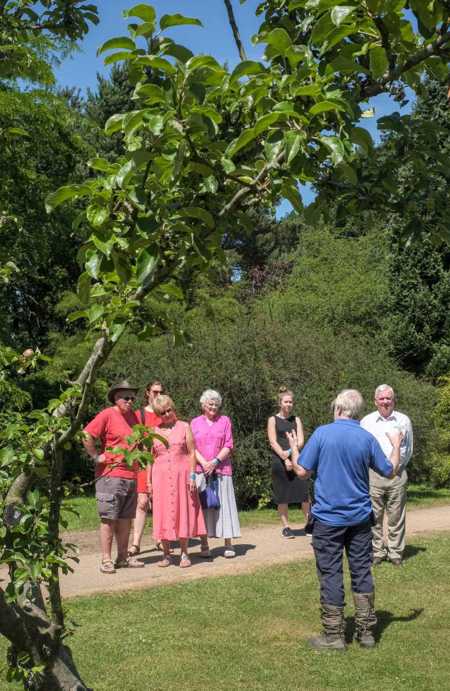 The event was arranged to raise awareness of the work of the BHF and to raise funds for the heart health charity's research.

Sharon Hulse, District Secretary for Handforth and Altrincham Oddfellows, said: "We're proud to be able to play our part in helping such a great cause. And we couldn't have had a more impressive backdrop for our BHF fundraising event, notwithstanding clear blue skies!"

"We're incredibly grateful to have allies in our battle. The support of the Oddfellows, and the public, really does make a marked difference," thanked Katherine Stybelski, Fundraising Manager for the British Heart Foundation.

The Oddfellows continues to run a free prize draw to win one of two picnic backpacks.

Members of Oddfellows Handforth and Altrincham District Branch meet regularly to enjoy a wide variety of social events and activities, as well as fundraise for good causes. To find out more about forthcoming events and activities, contact Sharon on 01925 758117, or email sharon.hulsecottle@oddfellows.co.uk.
To find out more about the work of the British Heart Foundation, visit www.bhf.org.uk.