Five perfect page turners, plus the chance to win one!
We're giving you the lowdown on the top five best-selling books of 2018 so far, according to High Street book seller WHSmith. And to celebrate the wonders of reading, we're giving away a copy of the best-selling book so far, Gail Honeyman's Eleanor Oliphant is Completely Fine. *T&Cs apply.
1. Eleanor Oliphant is Completely Fine by Gail Honeyman

Gail Honeyman's extraordinary work is her debut book and won both the Costa First Novel Award and the Book of the Year Award at the British Book Awards in 2017. Gail always dreamed of writing, but it wasn't until her 40th birthday that she started seriously putting pen to paper. The Glaswegian entered a writing competition and although she didn't win, one of the judges liked her entry – and her success went from there.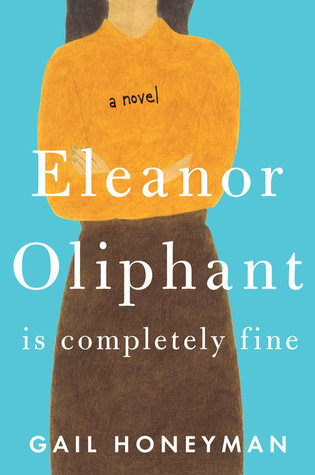 The book has sold at least 500,000 copies in 30 countries and is still at the top of the book charts more than a year after it was first published. The film rights of the book have been bought by actress Reese Witherspoon, with rumours that she may star in it herself too. She has a track record for adapting popular books with a strong female lead, including Gillian Flynn's Gone Girl.
The book centres on the life of Eleanor Oliphant, an intriguing character who is extremely lonely and socially awkward, but who captures the imagination. It's a heart-warming read, with poignant places and sad parts, but also with laugh-out loud moments.
The book's blurb:
"Eleanor Oliphant leads a simple life. She wears the same clothes to work every day, eats the same meal deal for lunch every day and buys the same two bottles of vodka to drink every weekend."
"Eleanor Oliphant is happy. Nothing is missing from her carefully timetabled life. Except, sometimes, everything."
Enter our free prize draw for the chance to win a copy of this book, Eleanor Oliphant is Completely Fine by Gail Honeyman. *T&Cs apply - see entry page for details. Competition closes 30 Nov 2018.
2. Origin by Dan Brown

American Dan Brown is the author of a number of best-sellers, all very much page-turners, full of suspense and mystery. His books are generally set in a 24-hour time period and feature recurring themes of cryptography, treasure hunts, art, and always some codes to unravel!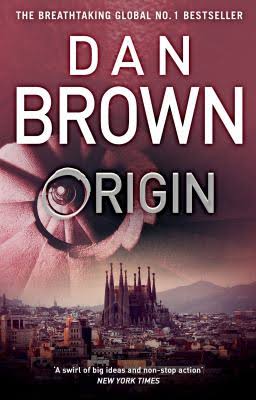 Origin is the fifth book in the Robert Langdon series, named after the fictional protagonist who is a Harvard University professor of religious iconology and symbology. The mystery thriller follows Angels & Demons, The Da Vinci Code, The Lost Symbol, and Inferno.
Brown's most famous book, The Da Vinci Code, is one of the world's most popular books. It's set around a murder in the Louvre Museum in Paris, with Robert Langdon getting to grips with solving the mystery and was made into a film in 2003, starring Tom Hanks as Langdon.
If you're a fan of Brown's earlier work, Origin will not disappoint. Langdon is again being followed by baddies, working out Crystal Maze-style puzzles, and, of course, discovering world-changing secrets, but this time he's in Spain and working with the Guggenheim's curator Ambra Vidal.
The book's blurb:
"On a trail marked only by enigmatic symbols and elusive modern art, Langdon and Vidal uncover the clues that will bring them face-to-face with a world-shaking truth that has remained buried – until now."
3. NYPD Red 5 by James Patterson

James Patterson is one of the world's best-selling authors and one of the most prolific! He published his first novel in 1976 when he was 29 – he's now 71 and has published a further 146.
Patterson also has the claim to fame of being the first person to sell a million ebooks! Ironically, the author writes everything in longhand on to a notepad for an assistant to type up.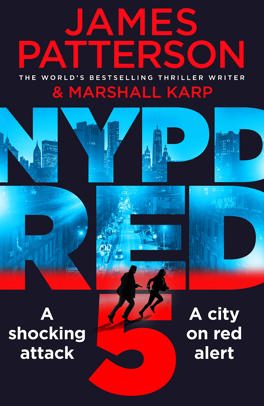 He is best known for his thriller and suspense novels, particularly the Alex Cross books and the Women's Murder Club series, and the very popular best-seller The President is Missing.

NYPD Red 5 is the fifth in the popular series based on the eponymous NYPD Red, a special task force charged with protecting the interests of Manhattan's wealthiest and most powerful citizens. Expect to be gripped by the plot, be entertained by the likeable characters – and be compelled to turn the next page to see what happens. This is the sort of book that you think, "just one more chapter", and before too long you've read the whole thing!

The book's blurb:
"The richest of New York's rich gather at The Pierre's Cotillion Room to raise money for `those less fortunate. The mayor is present, along with Detectives Zach Jordan and Kylie MacDonald of the elite NYPD Red task force providing security."
"The night is shattered as a fatal blast rocks the room, stirring up horrifying memories of 9/11. Is the explosion an act of terrorism – or a homicide?"

4. A Question of Trust by Penny Vincenzi

British author Penny Vincenzi was often called "the doyenne of the modern blockbuster" and sold more than 7 million copies of her sweeping, dramatic novels. She died earlier this year, aged 78, leaving behind a legacy of 17 novels and two short story collections. Readers love how her pages are packed with strong female characters, sex and romance.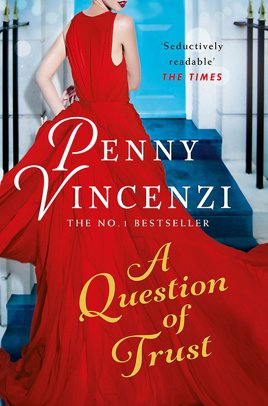 A Question of Trust is vintage Penny Vincenzi: rich with characters, life-changing decisions, glamour, love, desire and conflict. The main character, charismatic Tom Knelston, wants everything in life – but his affair with glamorous fashion model Diana Southcott puts the cat among the pigeons. Gripping stuff.
The book's blurb:
"When a man is faced with a dilemma that threatens his principles, his reputation, his marriage and a child, what choices will he make?"
5. Gallery of the Dead by Chris Carter

This author was an exotic male dancer and then worked as a criminal psychologist in the US for several years. Then he changed career again to be a guitarist in several well-known glam rock bands before travelling the world performing as a professional musician!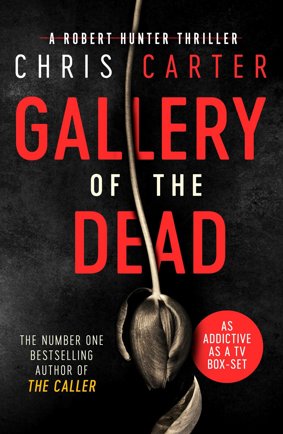 Now a full-time author, Chris Carter had written eight best-selling novels featuring Robert Hunter – a criminal behaviour psychologist turned detective in Los Angeles. This book's plot sees Hunter at one of the most shocking crime scenes he has ever attended. This intriguing and scary read is a gripping psychological thriller where readers will be both shocked and yet obsessed with finding out whodunit.
The book's blurb:
"As addictive as a TV box set."