Fitness with friends
Keeping active can change your life, even just 10 minutes of exercise a day can make you healthier – and the Oddfellows friendship group based in Stockport rose to the challenge with a healthy heart fitness demonstration.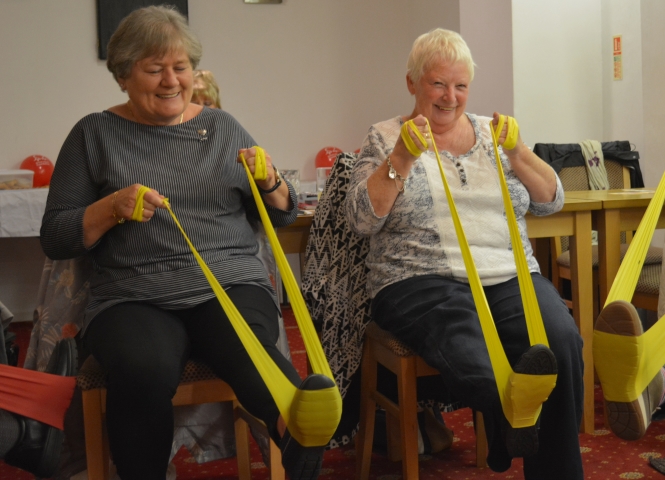 Supporting the British Heart Foundation's (BHF) annual Wear It. Beat It campaign, the heart-pumping event at Cheadle Hulme Conservative Club attracted a variety of ages and abilities, as retired NHS worker Kelly took the group through various exercises.
Members and newcomers laughed and joked as they tested out the exercise equipment provided and leg exercises proved to be particularly popular on the day.
Janis Souza, Social Organiser for Oddfellows in Manchester and Stockport, said: "Whatever your fitness level, our event was all about getting the community healthier in a fun and friendly way. I'd like to thank everyone who came along and donated to support the BHF's lifesaving research."
Being active a few times a day, for even just 10 minutes can help to combat coronary heart disease, according to the British Heart Foundation. Cardiovascular disease (CVD) - heart and circulatory – is the biggest cause of death in the UK more with nearly 160,000 deaths each year, 42,000 people under the age of 75.
Katherine Stybelski, Fundraising Manager for the BHF said: "The Oddfellows' activities are always a fun way to get people out and about to meet with others. We hope this event inspires people to take that all-important 10 minutes of activity each day – it really does make the difference in preventing and managing heart disease."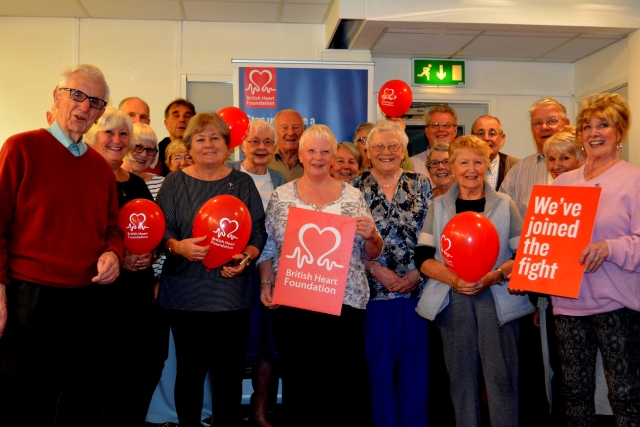 Manchester and Stockport members
Janis added, "Meeting new people locally, getting more involved in the community through volunteering and fundraising and, most importantly, having reliable people to turn to in good times and bad, is what the Oddfellows is all about.
"We love welcoming new faces, why not give us a try and see how we could bring that extra bit of happiness into your life."
Be part of a friendlier society

Based in Stockport and Manchester, the Society's members regularly get together to enjoy social events such as talks and trips out, lunches, craft sessions and coffee mornings.
Other events coming up include the group's regular free social afternoon on Wednesday 14 June from 1.30pm at the Methodist Hall, Oldham Street Manchester. Open to all, newcomers are invited to come along and get to know new friends in the area over a brew.
To find out more about the Oddfellows, call Maggi on 07926 443286 or Janis on 0161 945 4399, email janis.souza@oddfellows.co.uk.
As part of its Healthy Heart programme, the Oddfellows is offering a free activity tracker to anyone becoming a member of the Society in June to promote the importance of keeping fit on the go.