Find your love match online
One in five relationships in the UK starts online. We explore the world of internet dating, including top tips and safety concerns.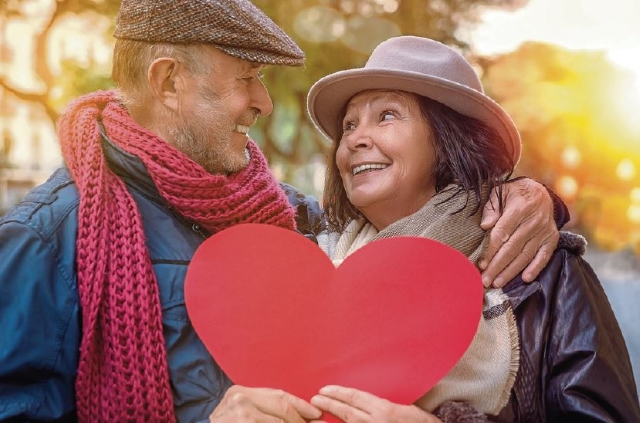 Getting older doesn't mean that our need for closeness and companionship goes away. Many people in their 50s and older find themselves newly single, or simply decide now's the time to find a new partner. Whether you're recently separated or bereaved, or have been single for some time, it's never too late to start a new relationship.
One in five relationships in the UK now starts online, according to figures supplied by the UK Dating Stats website, and statistics show that these relationships are more likely to last.
Gone are the traditional methods of dating – nowadays, singles everywhere are using the internet to search for that special someone.
If you are an older singleton looking for love or companionship, there are some specialist senior dating sites which can be great places to look.
As we get older, our choices of potential mates can become limited by where we live, our spiritual and recreational interests, or introductions from friends or relatives – however unwelcome they may be! Online dating brings together people who share similar interests, age ranges and beliefs, but who might otherwise never meet by chance.
It can be fun and enjoyable – just remember to be careful. There's no rush, take your time to get to know someone and be sure it feels right before you get serious.
Be honest
When using a mature dating site, it is best to be honest about yourself. Everyone over a certain age has lived a little, so don't hide your past away and it won't then come across as hidden 'baggage' down the line. Remember that finding a date should be just as much fun as going on one, so remain true to yourself. If you do, then you are much more likely to find someone who appreciates you for the person you are.
Safety first
Once you have taken all the necessary safety steps and joined a dating site, finding an online date is a fun and exciting experience.
However, once again it is always important to make safety and security your priority.
Never give your full name and address or other personal details to someone until you're sure you can trust them. There are some warning signs to look out for, one example is if the conversation becomes personal very quickly, or if you are asked for information such as your full name, address and birth date.
If you're arranging to meet someone for the first time, meet them in a public place such as a café or pub. Always tell somebody where you're going and when you expect to be back.
Don't accept a lift from the person, go home with them, or take them to your home until you're sure about them.
There are plenty of success stories so, as long you follow safety guidelines it can be a great way to meet potential partners.
Have you found love online? Email news@oddfellows.co.uk with your stories.