Film review: A Quiet Passion
Cynthia Nixon's searing performance brings Emily Dickinson to life in this satisfying literary biopic.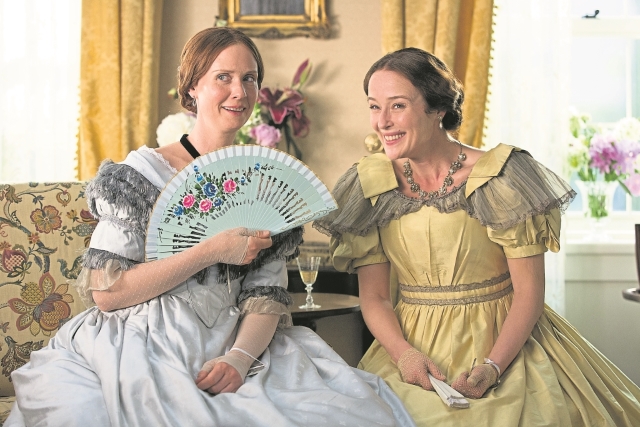 In cinemas from 7 April, 2017
There is a certain irony in casting Sex and the City co-star Cynthia Nixon as Emily Dickinson – the reclusive 'spinster' from Amherst, Massachusetts, determined to protect her predawn writing ritual from a disapproving husband.
And as writer/director Terence Davies makes clear in his witty and complex biopic, irony was a key component of Emily Dickinson's art and life.
The fusion of Davies and Dickinson in A Quiet Passion results in one of the most satisfying literary biopics of the past decade. To avoid a purely descriptive story, Davies structures the film around a series of chronological, but episodic, tableaux. These sections become self-contained chamber pieces of mood, atmosphere, wit and music.
What's more each tableau serves a distinct function, often introducing key people or moral issues – Emily's intolerant reaction to her brother's extramarital affair with the actress Mabel Loomis Todd is a particularly memorable section.
Concluding neatly, most of these tableaux also end with Nixon's voiceover, reading a poem Emily is composing.
What we gain from this structure are some of the most thought-provoking and articulate discussions of faith, individual compromise, marriage, death in any film. What we lose, however, is the continuity of correspondence (Dickinson was housebound during the final 15 years of her life) and the friendships and artistic influences that enriched her life.
See it while you can!