Fighting fraud
Home Instead Senior Care share their simple steps to protect yourself from the many types of scams which defraud over 3.2 million people in the UK every year.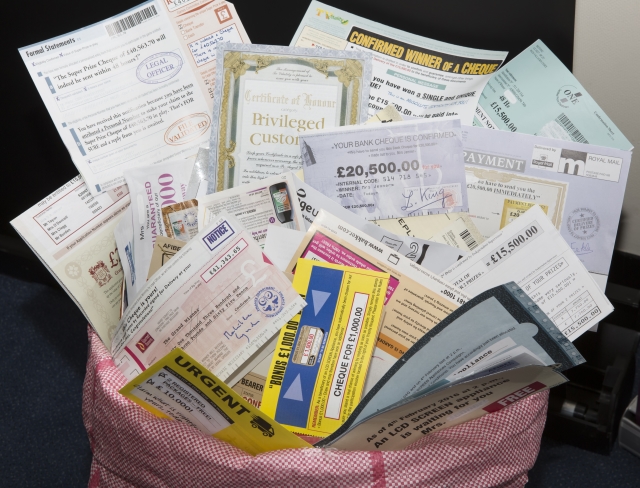 Home Instead Senior Care provides award-winning home care to older people. They are the preferred care provider for the Oddfellows Convalescence Care at Home Benefit and also raise awareness of the risks facing older people.
For the past three years, Home Instead Senior Care has armed thousands of people with tips and tricks to spot mass market scams.
The amount of money lost to criminals is quite shocking and the damage they inflict is not only financial as it can have a devastating effect on an elderly person's wellbeing.
Michelle Begley, Head of Marketing & Partnerships, shares Home Instead's simple steps to protect you and your family members from falling victim to the many different types of scams that defraud 3.2 million people in the UK each year.
Use the rule of thumb
A simple rule of thumb to follow is, "Never provide information in a phone call that you did not initiate." This includes personal information or agreeing to give money over the phone.
Protect your financial and personal information
Never give your personal or bank account details to someone you don't know. Keep important personal documents, plastic cards and chequebooks in a safe and secure place, and never email your financial information, even if you know the person you are emailing. If you're sending personal information online, make sure the website address starts https, not http.
Create tricky passwords
Longer passwords with a mix of letters and digits are hard to guess. Change passwords regularly and don't share them with anyone.
Get support with mail. Gather your post together and get help sorting through it. Do not open anything that looks suspicious and purge it into the recycling.
Get rid of important documents
Shred documents that could be useful to criminals, including bank statements, credit card statements and other financial information. Important documents such as tax returns and car documentation should be stored in a safe place, out of sight.
Don't open unusual looking emails
If you get a suspicious message that looks like a scam email, don't reply to the email, and don't click on any links or open any attachments. If you have already clicked on a link, don't give any personal information out.
Use Mail Preference Service and Telephone Preference Service
Add your name to the national Mail Preference Service and Telephone Preference Service register. Hang up if you receive a cold call.
Neighbourhood Alert Service
Some areas may operate a Neighbourhood Alert Service, which is used by police and Trading Standards to circulate messages about doorstep crime and scams. Register for free at www.neighbourhoodalert.co.uk
Victims of scams can be affected emotionally, physically and financially. It's so important to talk to people you know and trust if you have any concerns or think you may have been victimised by a scammer.
There are several ways to report a scam. You can call Citizens Advice on 03454 04 05 06 or Action Fraud on 0300 123 2040 to report any concerns.
Have you been a victim of fraud? Share your experiences. Email editor@oddfellowstimes.com.