Desert Island Discs
Ahoy there, castaways! We celebrate 75 years of the BBC Radio 4's beloved show, Desert Island Discs.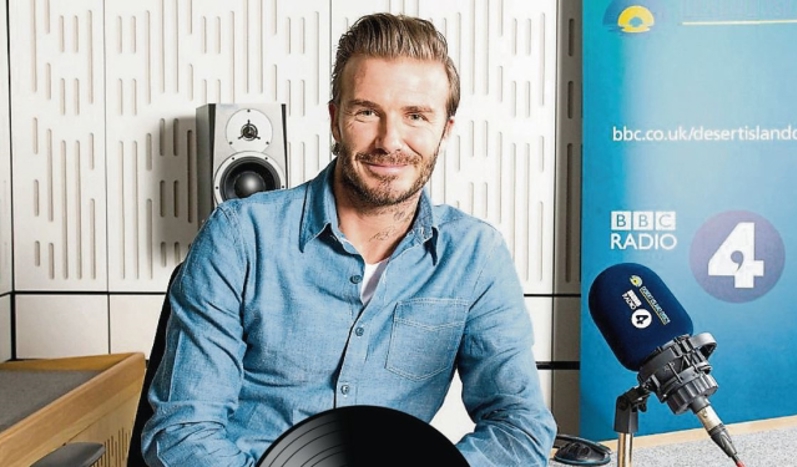 In February, the iconic radio programme celebrated 75 years of broadcasting with David Beckham as the Castaway. For three-quarters of a century now we have been able to enjoy the music choices and memories of the famous and infamous.
Late one evening in 1941, freelance broadcaster Roy Plomley was at his home and already in his pyjamas, when an idea came to him. He sat down and wrote immediately to the BBC. The pitch was successful and a broadcasting institution was born.
That first Desert Island Discs was recorded in the BBC's bomb-damaged Maida Vale studio in January 1942 and aired in the Forces Programme two days later. It was introduced to the listening public as "a programme in which a well-known person is asked the question, if you were to be cast away alone on a desert island, which eight gramophone records would you choose to have with you, assuming of course, that you had a gramophone and an inexhaustible supply of needles".
In September 1951, the choice of a luxury item was introduced when garlic was chosen by the actress Sally Ann Howes. The choice of book made its first appearance in the October of the same year. According to Roy Plomley's book, Desert Island Lists, in addition to the volume of Shakespeare, the castaways would be given a copy of the Bible.
Roy Plomley continued to present the programme until his death in 1985. He was replaced by Michael Parkinson who insisted that the music was played to the guests during the recording rather than edited in afterwards. Parkinson presented the last of his 96 programmes on 13 March 1988.
Sue Lawley became the first female presenter and over the following 18 years she interviewed 750 people from all aspects of public life including politics, entertainment, science and sport. In August 2006 she was replaced by Kirsty Young.
Over the decades there have been hundreds of famous names who have made their choices and on the BBC website there are over 1,500 programmes available for access. The variety of guests is staggering from politicians and movie stars, to royalty and celebrities from all walks of life.
Have you ever thought about what discs or luxury item you would choose? Email news@oddfellows.co.uk with your castaway choices.