Derby's nifty knitters send teddies to Kenya
A group of nifty knitters from Derby have put their needles to charitable use throughout March and sent 29 knitted teddies on their way to Kenya to help comfort children in need.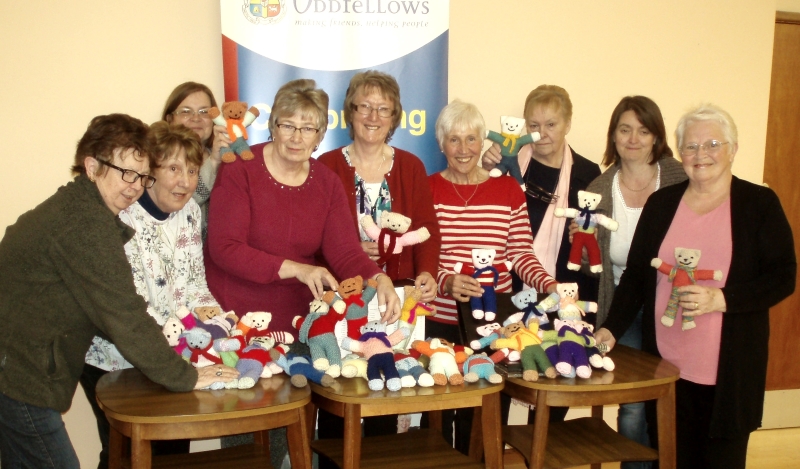 Members of the newly-formed Derby Oddfellows Knit and Natter group came across the bear appeal from Lullaby Africa (lullabyafrica.org), a charity that helps traumatised and disadvantaged mothers, fathers and carers in Kenya and Uganda to form healthy attachments with their babies and toddlers.
Group member, Margaret Henchliff, said: "We hope that our small gesture will be a huge help for parents in Kenya who need help to bond with their babies.
"Many of the mothers have limited maternal skills due to their own upbringing, such as being raised in orphanages, as well as coping with serious health issues, famine and war. For many of the children, the teddy would be the only toy that they own. We were so happy to help," she added.
Lullaby Africa's Knit a Teddy project aims to give out 600 teddies each year. To find out how you can donate, visit www.lullabyafrica.org/get-involved.
Derby Oddfellows' Knit and Knatter group meet fortnightly at their hall at 32 Charnwood Street DE1 2GU and new members are always welcome. For details call Lorraine Killa on 01332 345697 or email lorraine.killa@oddfellows.co.uk.