Bursary winner practices high-altitude medicine
An Oddfellows Educational Award has helped fund an invaluable trip to South America for a final year student doctor from Burton upon Trent. She got in touch to share her incredible experience and give thanks to the Oddfellows for their financial support.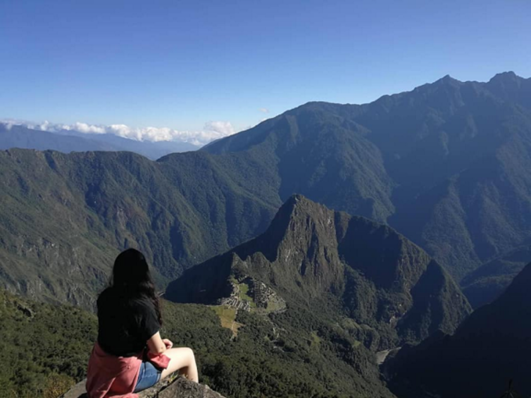 As part of her medical degree at the University of Sheffield, Drew Garnham-McEwan spent the summer working at a local hospital and rural clinic in Cusco, Peru. The experience enabled Drew to gain first-hand experience of practicing medicine in a developing country, becoming familiar with different medical systems and brushing up on her Spanish language skills.
"From day one, it was all hands on deck. The government-run hospital in Cusco was severely under resourced, so I spent my time supporting several different wards, including Infectious Diseases, Paediatrics and Gastroenterology. This provided me with the opportunity to encounter conditions that I wouldn't normally come across in the UK, such as Leishmaniasis (disease caused by parasites)," said Drew.
Drew had some eye-opening experiences during her time in rural Peru, witnessing clear contrasts in how medical treatment is sought and administered compared to the UK.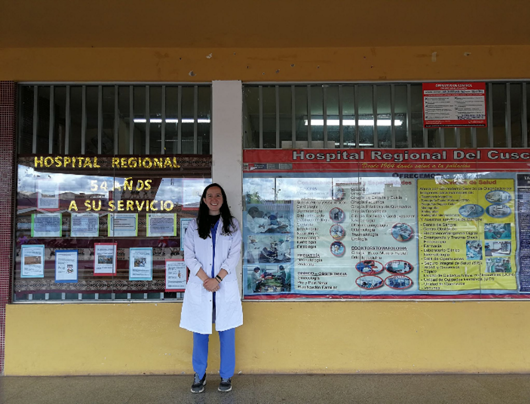 She explained: "While peculiar to me, it wasn't out of place to see dogs running through the hospital hallways. It was definitely something I had to acclimatise to.
"I spent one week in a rural clinic, which was a three-hour round trip from the nearest hospital. The building was tiny, with only four in-patient beds and very little equipment. Patients could only be triaged and given simple medical interventions such as antibiotics and analgesics, before having to be transferred to the hospital.
"At first this was quite shocking to me, as I'd never experienced medicine in such an isolated location. It shows just how resourceful and resilient doctors in these locations need to be. It was inspiring to see their passion and dedication to helping people."
But it wasn't all work for Drew. During her free time she was able to explore the many wonders of Peru.
"I definitely made the most of the free time I had there, visiting the historic Machu Picchu, sailing on Lake Titicaca, seeing the Nazca and taking in the sights of the capital, Lima. Each of these experiences enabled me to learn more about the country and its vast history.
Drew concluded: "I thoroughly enjoyed my placement in Peru. I came away having learned so much and developed a greater understanding of how to apply my skills in different medical systems. I would like to thank the Oddfellows for their continuing support throughout my studies, and for helping fund this phenomenal experience."
The Oddfellows' Educational Awards
To be eligible to apply, you must have five years continuous Oddfellows membership and starting your first degree or apprenticeship. Application forms can be sourced from your Branch Secretary and are accepted around April each year. To find out more, visit our Oddfellows Educational Awards page.