Brothers taking tetrathlon to task
Budge over the Brownlee brothers, there's a new pair of siblings in town – James and Tom Wilton! We've been following the achievements of these two brothers, and Oddfellows members, for a while now as they take the sporting world by storm.
We caught up with their immensely proud mum, Jenny, to find out how they're getting on…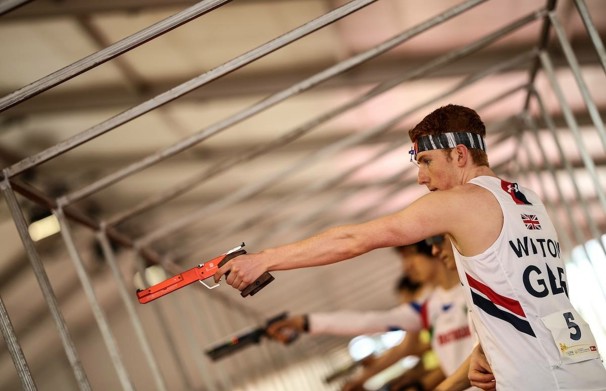 Copyright: UIPM
It was a busy start to the year as older brother James (18), pictured above, headed off to Portugal during April to compete at the World Tetrathlon Championships – U19 GB team.
"He did so well. It was a tough competition. He competed against 100 athletes and came 7th in his semi-final. And in the final, he set a personal best for his combined run/shoot event – finishing 32nd in the world," said Jenny. "He now has his head in the books to focus on his Maths, Physics and Chemistry A Levels, as he's been offered his first choice Uni place at Bath to study Mechanical Engineering."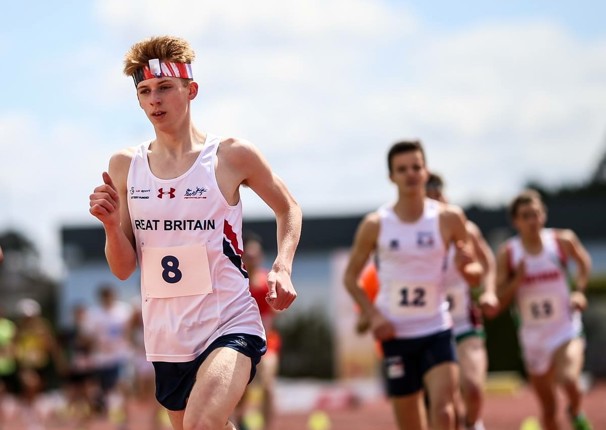 Copyright: UIPM
Tom (17), pictured above, who also competed in the same U19s competition recorded the 5th fastest swim and finished 23rd in his semi-final, ranking around 65th. In May, he competed in Prague for an U19 Tetrathlon Youth Olympic Qualifier.
Added Jenny, "He's also keeping his fingers crossed to be selected for the GB U19 team for the European Tetrathlon Championships in Poland in June. In fact, we all have our fingers crossed!"
Tetrathlon involves swimming, fencing, running and shooting, with the running and shooting performed as a combined laser-run. Beginning as competitive swimmers, both boys discovered their love of the sport by chance.

"They joined in a local biathlon (swim and run) for fun in 2014 and were talent spotted soon after by Pentathlon GB. They learnt to shoot and within a year made the U17 European Champs GB team with James winning a bronze medal. At this time, Tom was also competing at a national level in swimming," said Jenny.

When asked why they enjoy the sport so much, she explained: "It's the variety of sports within the event and the endurance that's required to compete that they love."

Well, we have our fingers crossed for you too, James and Tom. You make being amazing look effortless! Keep us posted with your achievements.

Both boys are recipients of the Oddfellows' Orphan Gift Fund, a fund to help youngsters who have sadly lost one or both parents. The Society's currently helping around 60 children and young people by funding the cost of items such as school uniforms, travel cards, books, musical instruments and school trips, as well as providing regular financial support. Find out more about the Orphan Gift Fund, or how you can make a donation.