Bright young things
We reveal 2016's Educational Award winners.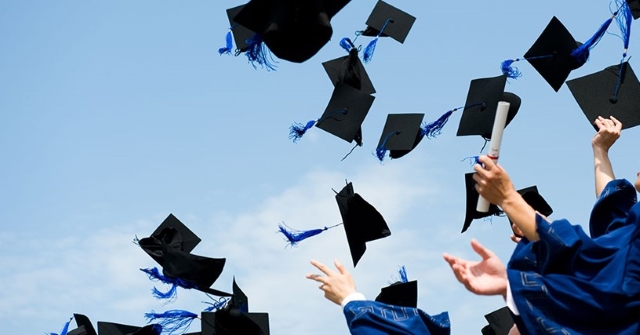 For many young people university is a necessary step to achieving a dream career, as well as an important milestone in their life.
Annually, the Oddfellows gives out three nationwide Educational Awards consisting of a £900 grant for the duration of a student's first degree course. This can support anything from text books and vital educational equipment to helping out with rent, bills and other practical considerations.  
Eligible candidates must have five years of continuous Society membership and be starting their first degree. Each case is then reviewed on personal merit.
I'm so grateful to the Oddfellows for selecting me. Cameron Brown, Award winner 2016
There were 14 applicants for this year's Educational Awards, many of which were considered outstanding and equally deserving of the three grants available. The Society is delighted to award grants to the following applicants:
Cameron Brown from Hampshire (Heart of England District)
Samantha Strickland from Keighley, West Yorkshire (Bradford District)
Andrew Rawlinson from Northwich, Cheshire (Handforth and Altrincham District)
We spoke to this year's recipients to find out what the awards mean to them as they start their first year of university.
Studying for a degree in Medicine at Hull-York Medical School, Samantha (pictured right, below) plans to use her grant to help her get the most out of her time at university by joining medical groups to broaden her experience. She also dreams of travelling the world to help others: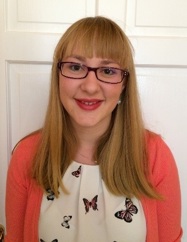 "I've always wanted to volunteer abroad, and this grant will be a huge bonus when putting money aside. I look forward to using my new skills to help people with no real access to healthcare. When something like the Ebola outbreak flares up again, I want to be there to do my bit."
Cameron (pictured right, below) from Hampshire, a first-year Economics and Management student at Hertford College, University of Oxford has put his grant towards expensive textbooks as well as joining the world-renowned Oxford Union debating society.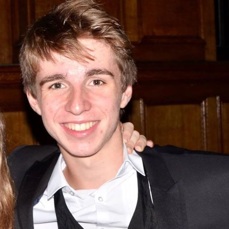 "Being a member of the Oxford Union allows me the privilege of listening to world leaders debate some of the most important issues of the day," said Cameron. "I'm so grateful to the Oddfellows for selecting me and enabling me take advantage of all these new and exciting opportunities."
"The award is also a big confidence boost," added Andrew (pictured right, below) from Northwich, a first-year Maths student at the University of Chester. "Being selected under such competitive circumstances has spurred me on to have greater assurances in my abilities and to push myself to do the best I can do, at university and beyond."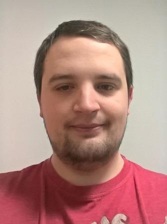 All ambitious and talented students, our three award winners have high hopes for the future. Though unsure of a specific path, Andrew hopes to develop a career in an area where he can apply his academic learning. Meanwhile Cameron dreams of becoming a teacher, and Samantha is drawn towards children's medicine and becoming a GP.
Jane Nelson, Oddfellows Chief Executive Officer added, "Our Educational Awards can make a huge difference to people wanting to go into higher education. We wish all those who applied this year every success with their further education and future careers – do keep it touch, we'd love to hear how you're getting on!"
Applications for next year's awards will be open from April 2017 onwards and members should contact their Branch Secretary for more information.