Book review: Behind the scenes at the museum
Thanks Ethel, from Mitcham District, for your review of Behind the Scenes at the Museum, by Kate Atkinson. It appears it wasn't all it seemed.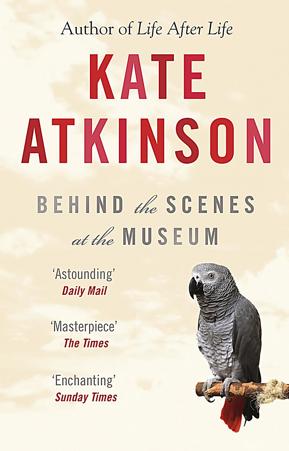 "It took me weeks to plough through Kate Atkinson's much lauded Behind the Scenes at the Museum. Though it was written from a child's viewpoint it was full of morbid characters and dramatic deaths with little dialogue.
What's more, there were so many characters in it that I got confused about who was who! The title was also puzzling as a mention of a museum came near the end of the book and I could not figure out why it was chosen as the title. With so many characters, a family tree would have been helpful to remind you who was who and how they were connected to the main character.
On the plus side the book was very well written and the descriptions were often poetic. I enjoyed reading about York where the book was based. Also I was interested in the family shop as it mirrored my own childhood, though we sold sweets not pets.
Hilary Mantel called it "outrageously funny on almost every page," but to me it seemed to make a mockery of sadness and tragedy.
I deliberately did not read the blurb on the back before reading the book and I was surprised to find it was 'Winner of the Whitbread Book of the Year'. In my opinion, writing from a child's viewpoint contributed to this win rather than good pace and interesting characters.
At 500 pages, Behind the Scenes at the Museum was far too long and couldn't capture my imagination in the way it was intended – give it a miss."
If you've read a good book recently, why not tell us what you thought about it? Send your reviews (150-200 words) to editor@oddfellowstimes.com and we'll post you a £20 book token if published.