Beating loneliness
Updated: 15 Dec 2020
Loneliness is a growing problem in the UK. We take a look at positive steps to build connections - friendship is the answer.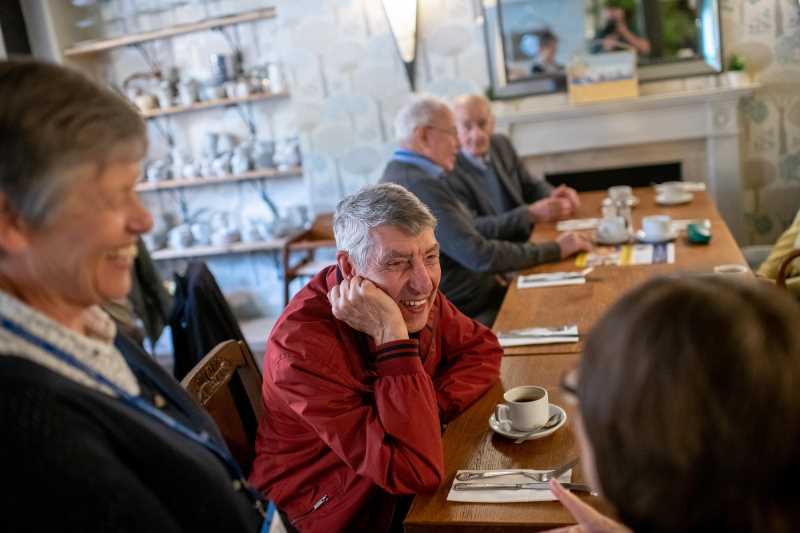 More than nine million people of all ages say they are lonely either often or always, according to research by The Co-op and the British Red Cross.
Around 80% of people have experienced loneliness and nearly 90% think it is a serious problem in the UK, according to a joint report from the organisations, 'Escaping the Bubble'.
The study also linked a lack of social connection with heart problems, higher blood pressure, depression and dementia, saying it could be as damaging to health as smoking and obesity.
Loneliness affects people of all ages and from all walks of life, and the research found we can be especially vulnerable when undergoing major life changes, such as becoming a new mum, children leaving home, retirement, long-term health or mobility issues, bereavement and divorce or separation.
Without action, what starts as a temporary issue can become a long-term problem. However, there are positive steps we can take to make new friends and beat loneliness.
Positive steps to making friends
Take the initiative. Take active steps to connect with like-minded people.
Understand what motivates you. Is there a hobby or pastime you would like to resurrect or anything new that you would like to try? Pursuing activities that interest you will increase the chances of meeting like-minded people.
Share your plans. Tell people you are looking for things to do, for example a craft or walking club, or simply a group where you can meet people for a friendly chat. Ask if they have any ideas, they may tell you of a suitable group or even invite you along.
Give things a try. Even if you find a particular group is not for you, at least you have taken positive action and you can just give something else a try.
Do not limit yourself. Even if you have friends already, there is always room for someone that you really connect with. There is no limit on how many friends we can have.
Helping people build connections
One organisation working to find solutions to the problem of social isolation is the Jo Cox Commission on Loneliness, which is continuing the late MP's work in this area.
The group, which is led by MPs Rachel Reeves and Seema Kennedy, works with a range of charities and seeks to address the impact of loneliness on many different sections of society. It is focused on action to promote recognition of the problem and to assist people in building connections to help themselves and others. The group plans to present a manifesto of measures to the government.
Benefits of friendship
What's more, a growing number of academic studies are highlighting the benefits of friendship in helping us to lead happier and healthier lives.
Research published by Michigan State University in June found cultivating good quality friendships is beneficial in raising self-esteem and buffering against stress. The study found that people with supportive friends reported lower rates of diabetes, cancer and heart disease.
Oddfellows Friendship Month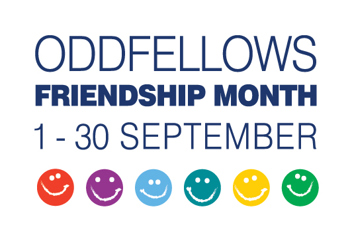 One great way to make friends is joining an organisation like the Oddfellows and getting involved in social events, fundraising for good causes or volunteering to help others alongside fellow members. The Oddfellows champions the value of friendship and has been celebrating its positive impact on our health and happiness for more than 200 years.
Friendship Month – the Oddfellows' annual celebration of friendship – will be held throughout September, with Branches around the country holding special events ranging from coffee mornings to quizzes and walks.
Events are open to members and non-members alike and a warm welcome is promised for all.