Beat the rising cost of dying
While most people plan ahead for weddings, holidays, and even birthdays, why don't they plan for the inevitable?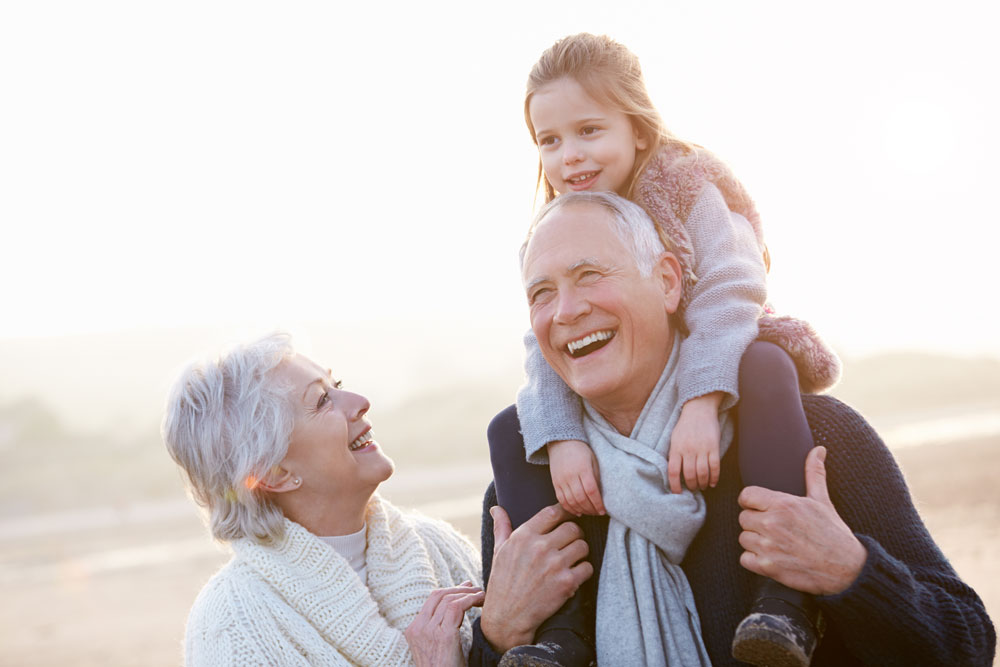 By Lisa McCafferty, Golden Charter
Benjamin Franklin once said the only things you can be certain of in life are death and taxes. But despite this, thousands of people across the UK still fail to make provision for the future.
According to the latest SunLife Cost of Dying Report, the overall cost of dying has actually fallen slightly, bringing the figure down by £300 to £8,126.
However, while the overall cost may have fallen, the average cost of a basic funeral has risen for the 11th year in a row and now stands at £3,693, an increase of more than 90% in the last decade.
This year's report also revealed a 9.1% rise in discretionary costs, otherwise known as the 'send-off'. Now standing at £2,000, the send-off makes up a quarter of the total cost of dying, and when you consider that 99% of people admit to not knowing the full preferences of their loved ones, this rise is all the more significant.
Although death is a subject no one really wants to think about, much less plan for, discussing future plans could really help to ease the emotional and financial burden on loved ones at what will inevitably be a
distressing time.
"It's good to talk"
Discussing dying and making end of life plans still remain taboo for many. This results in millions of people missing out on having their end of life wishes met, as they leave their affairs for friends and families to sort out and second-guess.
Worryingly, SunLife's latest report revealed that only 1% of people who made funeral arrangements knew exactly what the deceased person wanted.
Although we think we know our nearest and dearest inside out, when it comes to funeral planning, a third of people surveyed didn't know whether to hold a burial or cremation and more than half were completely clueless on whether the funeral should be religious or not.
After appearing in the iconic British Telecom advert, Bob Hoskins became synonymous with the phrase "It's good to talk" and, although it's been over twenty years since the advert was first shown on TV, the famous tagline couldn't be more apt.
the average cost of a basic funeral has risen for the 11th year in a row and now stands at £3,693
Pre-paid funeral plans
Golden Charter is the UK's leading provider of pre-paid funeral plans, and over half a million people have chosen to take out a funeral plan with us. We offer a range of plans and payment options, making funeral plans an affordable and convenient way to arrange funeral essentials in advance. And as an added benefit, all Golden Charter funeral plans now come with a Will included to ensure you can make all of your wishes known.
With a network of over 3,300 independent funeral directors throughout the UK, Golden Charter funeral plans are accepted by more local funeral directors than any other, giving you complete confidence that you have the widest possible choice of funeral director.
These plans are provided via Oddfellows Support Services Limited who will introduce members to Golden Charter and will receive a commission payment for any subsequent funeral plan arranged by the company.
Find out more
Call the dedicated Oddfellows customer service helpline on 0161 214 4648. The helpline is open Monday to Thursday, 9am–5pm, and Friday from 9am – 4pm. Alternatively, details can be found by visiting our Offers section.
Oddfellows cashback offer*
Oddfellows members will be offered £50 cashback from the Society on the purchase of a plan from Golden Charter. Non-members who purchase a plan from Golden Charter will be offered £20 cashback from the Society plus one year's national membership (worth £30).
Buy online and save a further £100!
Golden Charter also offers a £100 discount if you buy your plan online. To redeem the offer and view terms and conditions, visit www.50plusfuneralplans.co.uk.
*Cashback terms and conditions: To qualify for the Oddfellows cashback offer, the funeral plan must be purchased from Golden Charter and you must be in receipt of a unique Oddfellows reference number at the time of purchase. If a plan is purchased and paid in full, cashback will be paid once the 30-day cooling off period has passed. For other payment methods, cashback will be paid once the plan has been in force for 12 months and all payments must be up to date. Cashback is paid in the form of a cheque made out to the name of the plan holder. The offer is made at the discretion of the Society and may be withdrawn or amended without notice.
Oddfellows Support Services Limited is registered in England and Wales, Company No. 8309175. Registered Office: Oddfellows House, 184-186 Deansgate, Manchester M3 3WB and is a non-regulated wholly owned subsidiary of The Independent Order of Oddfellows Manchester Unity Friendly Society Limited.
Golden Charter Ltd, Head Office, Canniesburn Gate, 10 Canniesburn Drive, Bearsden, Glasgow G61 1BF. Company No: 02511598.