Bank Holiday Brass Bonanza!
Oddfellows Brass is making a stop in Southport on Sunday 26 May to surprise and delight locals with a free public concert at Southport's Theatre and Convention Centre.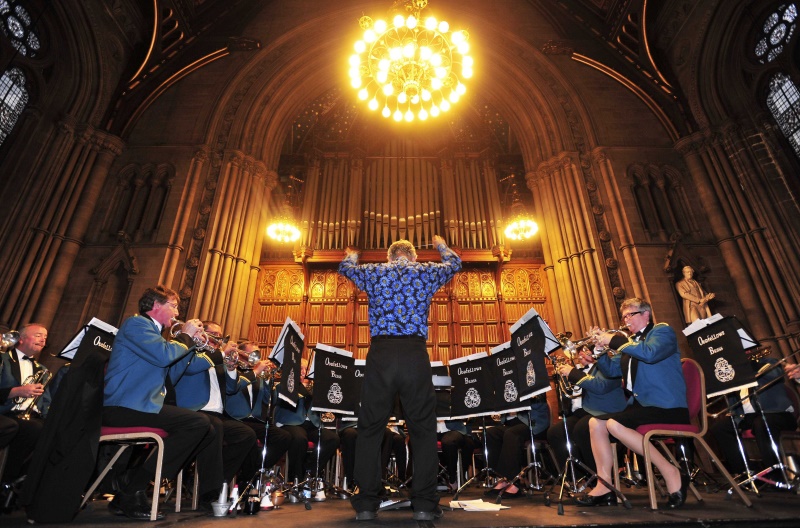 Starting at 3pm, the concert is being hosted as part of our annual conference, which is returning to Southport for the seventh time.
The performance is free to attend, and everyone is welcome, with seats available on a first-come, first-serve basis.
The performance will also mark the beginning of a new era for Oddfellows Brass, as it will be conducted by the newly-appointed musical director, David Holling.
David said: "Not much comes for free these days, but this Sunday, visitors and residents of Southport can enjoy an incredible performance from some brilliantly talented musicians. It will feature an uplifting and eclectic mix of popular and original songs, as well as some well-known film scores. To share my first outing as Musical Director in such a fantastic town will truly be an experience to remember."
The performance is free to attend, and everyone is welcome, with seats available on a first-come, first-serve basis.
Secretary for the Ormskirk and Southport District of the Oddfellows, Bonita Hesketh said: "We hope to see lots of new and familiar faces at this wonderful occasion. If you haven't heard a live brass concert before, you should definitely come along to enjoy the show!
"We regularly host a range of fun and exciting events in and around Southport, including our popular Southport coffee morning, which is held on the first Wednesday of each month at The Royal Clifton Hotel. Around 70-plus people come together for a chat and a laugh. It's also a great opportunity to sign up for some of the upcoming events, and meet some great new people.
"We've also launched coffee mornings in Formby and Ormskirk, and we'd love to welcome some new faces to our group. If you'd like to come along and give us a try, you're more than welcome!"
To find out more about Oddfellows Brass, and if they're coming to a town near you, visit our Oddfellows Brass section on the website. Alternatively, to find out what other events are occuring at our 123 other Branches across the UK, use our handy Events Finder and see what's happening near you. 
For further information about the concert and tickets, contact Bonita Hesketh on 01695 424149, or email bonita.hesketh@oddfellows.co.uk.