Award-winning Society band reveals UK tour dates
Performing eight sensational concerts on their whirlwind annual tour, everyone is invited to come along and enjoy these virtuosos in action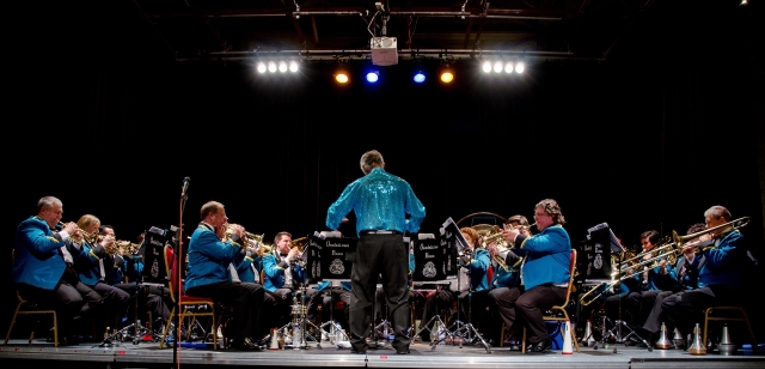 "If you've never experienced a live brass band before, you really are in for a treat," said Rob Boulter, the band's founder and Musical Director of 36 years.
"From the soaring high notes of the cornet, to the deep rotund sound of our tubas and euphoniums – our 27-piece full complement produces a rich, yet mellow sound which is inimitable live.
"In some venues the sound vibrations are so powerful that you can feel the music through your diaphragm!"
A noteworthy legacy
Starting life as a youth collective under the name 'Unity Brass' in 1981, the band has now evolved into a mixed-age group. Its talented musicians share a passion for brass and perform a wide range of music, from traditional tunes and modern works (of which some are arranged and composed by their players), to movie scores and popular songs.
"We always try to keep our repertoire fresh and like to throw in a few surprises along the way."
Rob continued, "though we can't reveal our musical choices yet, I can promise there'll be something for everyone to enjoy – with a good old fashioned singalong for good measure!"  
Champion performers
The upbeat band, based in Markfield, Leicestershire, has made steady progress in National Brass Band rankings, qualifying for the National Finals on six occasions, including a performance at London's Royal Albert Hall. They have also embarked on several international and European tours.
"When you get us all together, we're an incredibly competitive lot," laughed Rob. "Competing regularly throughout the year really focuses our practises, as well as making sure we're always on tip top form to entertain members and friends on our annual Oddfellows tour."
Fresh from placing a very close second in the first section of the Oxford and District Brass Band Association Winter Contest earlier this year, 2017 is looking like a tuneful year ahead for Oddfellows Brass.
Catch a show
Why not check out Oddfellows Brass at one of their nationwide concerts this year? If they're playing in an area near you, take it from us, they're well worth a listen...
Sunday 28 May | 3-5pm Southport Theatre and Convention Centre, Southport PR9 0DZ.
Call Mike on 0161 832 9361 or email mike.hall@oddfellows.co.uk to find out more
Sunday 13 August | 3pm Leamington Spa, Town Hall, CV32 4AT
Call Yvette on 01926 424112 or email yvette.glover@oddfellows.co.uk to book and find out more
Sunday 3 September | 2pm Castle Grove Hall, Leeds, LS6 4BP
Call Helen on 01132 424 003 or email helen.bullock@oddfellows.co.uk to book and find out more
Saturday 25 November, | 2pm St Thomas' Church, Barnsley, S70 4AF.
Call Lesley on 01709 838 673 or email lesley.walton@oddfellows.co.uk to book and find out more
Music to your ears? Find out more about our noteworthy partnership with Oddfellows Brass.