An Oddfellows online makeover
Notice anything different about us recently? We walk you through the must-see sections of our brand new website.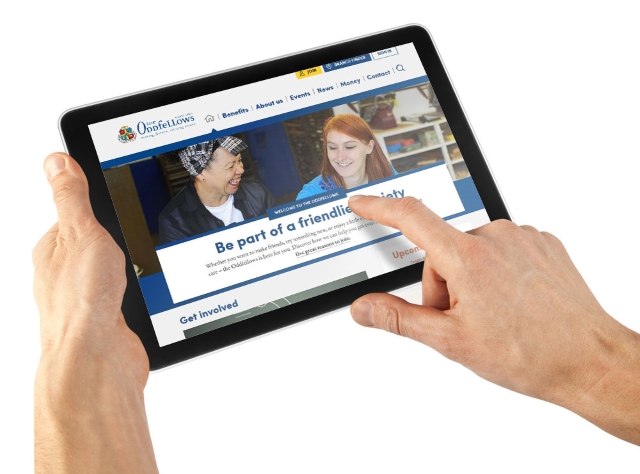 Our Society website has undergone a major makeover – making it even easier for people to discover what the Oddfellows is all about.
"We hope our radical online revamp will make it simpler for people to find exactly what they're looking for – whether that's what's in it for them if they join, information about a benefit, money-saving offers, details of their nearest Branch or to find out about events held locally," explained Society spokesperson Dawn Walters.
"The site has also been created to display well across all devices too – so someone looking at it on their smartphone will get just as good an experience as you would on a laptop. There's also a search function, so you don't need to do any unnecessary trawling."
Check out the must-see sections:
Events Finder – use your postcode, area or Branch name to view upcoming Oddfellows events. Branch Finder – use your postcode, area or Branch name to view local contact details.
Benefits – this is the gateway to access information about the entire range of membership benefits and next steps if you need to activate them. It's presented in five neat sections of Social, Care, Offers, Travel and Historical archive.
History –curious about Oddfellows history? We've plotted more than two centuries of our Society's history over a timeline for you to easily digest.
Offers – if you like a good deal, take a look at our current range of partner offers and discounts. Giving back – find out about the great work of our members in raising thousands of pounds for charities and good causes each year.
Members' Area – if you're a member, make sure you register to use our Members' Area, as here you'll be able to access exclusive member information, discount offer codes and claim forms. You can also manage your account and subscription details, as well as renew your membership online.