A community like no other
Updated: 16 Jul 2020
"The coronavirus pandemic has forced so much change on all our lives. And while we are travelling through these tough and testing times together, our experiences are incredibly unique." A message from Jane Nelson, Oddfellows CEO.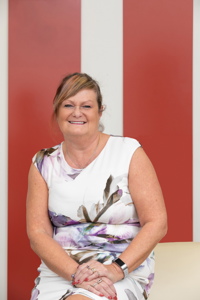 From the conversations I've had with those around me, lockdown has been taking its toll on people's emotional, physical and financial wellbeing in many different ways, and it changes constantly. It serves as an important reminder of how we all need to check in on each other regularly and not assume if they were OK one week, they'll be fine the next.
If you have lost someone close during this time, we are so sorry and our thoughts are with you. When we learn about the death of a member, or we know of members who are grieving, it is the saddest news to receive.
Coping with the death of a loved one is difficult at any time and, no doubt, the pandemic has added another layer of impact to your bereavement. Please, if you are struggling to cope, let us know so we can help where we can.
It is also clear that the pandemic has affected people's financial circumstances, and many are struggling to make ends meet. Our Care and Welfare teams, working alongside colleagues on the Oddfellows Citizens Advice Line, have been busy helping individuals look at what support might be available. We have also been able to help some members through Benevolence Grants. If you are having problems with money, then please contact our advice line.
Staying in touch
'Zoom'. Pre-March, I'd use the word every so often, mainly in relation to changing screen sizes on my device. I now use it about 20 times a day, as well as being regularly 'zoomed-out'!
Zoom video conferencing, WhatsApp, Facebook Live, Messenger… having the ability to connect online and in real-time has been a godsend in filling the huge social contact gap created in our lives when we entered lockdown and regrettably postponed 1,600 Oddfellows events.
I much prefer seeing people in the flesh, it just feels more human, but having alternative ways to stay in touch and 'see' each other, one-to-one and collectively, is a great way to keep your spirits up.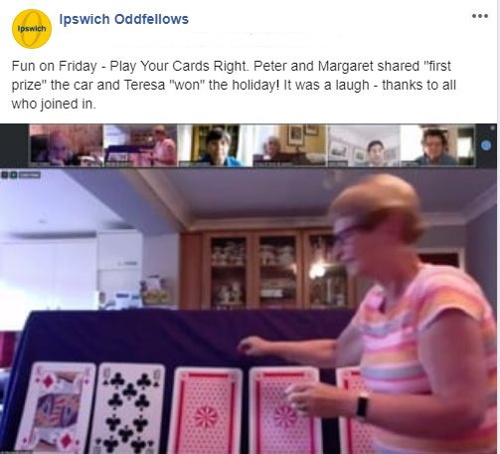 Ipswich Oddfellows hosts a fun Live@5 catch-up on Facebook every Sunday.
Many of our Branches have risen to the challenge of hosting an online event and I encourage you to try one if you haven't already. Many are nationwide events and open to all members, despite which Branch is arranging it. I've enjoyed all I've tried so far. Being back among our members and having a laugh brings a real lift to my week.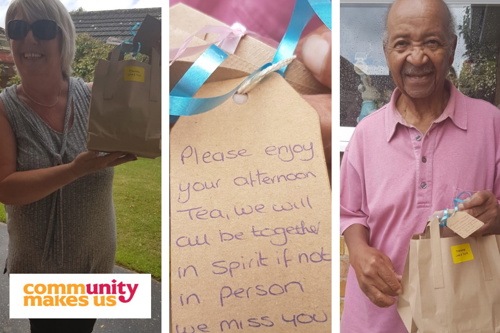 Instead of cancelling their bi-annual Afternoon Tea, Boston and Lincoln Oddfellows lovingly prepared 32 Cream Teas and set off on a 50-mile-round trip to hand deliver them to their members.

We know that some members are unsure about going online, they may not know how to do it, or they simply do not have the means to do so. We are very mindful of this. As a Society, we have tasked ourselves to look even harder at the ways in which we can support those who want to get online, but can't for whatever reason. And, importantly, to make sure that we maintain the many different ways to interact with us and our services without having to use the internet, too.

Many Branches are trialling 'Penfellows' – a scheme to bring members together as pen pals. If you're interested, speak with your Branch Secretary.
As soon as we can get back to hosting face-to-face social events safely, we will. And when you feel ready to come along to them again, we'll be overjoyed to see you. Some Branches are starting to gently introduce some socially-distanced events, such as walks and picnics in the park, so do look out for those, especially in September as we celebrate Oddfellows Friendship Month.
A community of friendship like no other
In 1810, the Oddfellows was founded on a contract of helping each other in times of need. Since the World Wars, I can't recall a time when the Oddfellows' unique humanitarian spirit has been so visible and of widespread need.
I'm touched daily by the messages I receive from people about the effect something done by someone at the Oddfellows has had on them – how they've felt looked out for, encouraged, cared about, supported, and remembered.
My heartfelt thanks go to those members, volunteers, teams within Branches and in our offices, who have stepped out of their own situations to show an extra-special level of kindness during this time, and to have been a friend to those in need.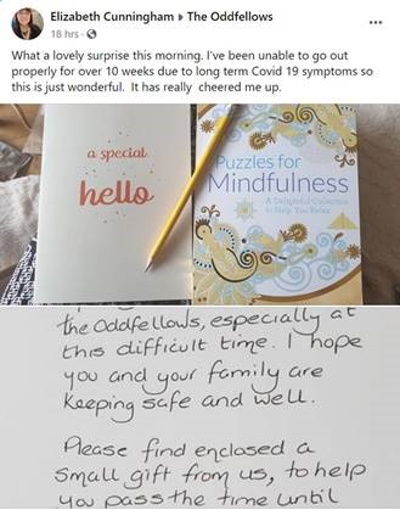 Everyone who has enquired about joining the Oddfellows during lockdown received a puzzle book and 'a special hello' note from Jane Nelson, CEO.

We hope that such thoughtfulness encourages an even greater swell of positivity and fellowship within the Society, which extends into our communities, long into the future.
Again, thank you. I could not be prouder of the Society and the individuals I represent as CEO and Secretary of the Order.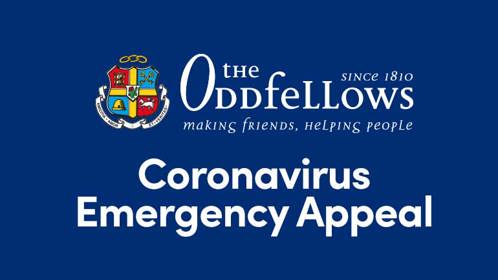 We raised £19,210 to help The Silver Line and the National Emergencies Trust support some of those hardest hit by the coronavirus pandemic.
Support to get through this together
Unfortunately, even though certain aspects of lockdown are becoming more relaxed, we know that we are far from any finish line.
We will continue to check-in with you to find out if you're OK. If something is troubling you, don't sit on it, chat with us. If we can't solve the problem ourselves, we'll try our best to find people who can.
It's true that friendship shines brightest at times of darkness. And if we've got each other's backs, it puts us in the best possible place to weather this difficult time together.
We're also confident that our experiences of this year, and the knowledge we've gained, will make us even stronger and more resilient as a Society – strength that we can pass on to our membership, and our communities.
I hope that you and your families are staying safe and well. Remember, we're here if you need us.
Yours in friendship,
Jane Nelson
CEO, the Oddfellows
Useful links
Guide to getting help with grief and bereavement
The Oddfellows Citizens Advice Line
The Oddfellows Care and Welfare Helpline
Oddfellows Benevolence Grants
Search for an Oddfellows social event
Volunteering with the Oddfellows
Find contact details for your local Branch
Oddfellows Friendship Month