Another BRR-illiant cruise with Oddfellows Travel
With Oddfellows Travel (formerly the Active Travel Club), you can explore a variety of different places with friendly faces. Here, Wendy Atkins from the Ipswich Branch of the Oddfellows shares her account of their most recent trip to Iceland and Greenland.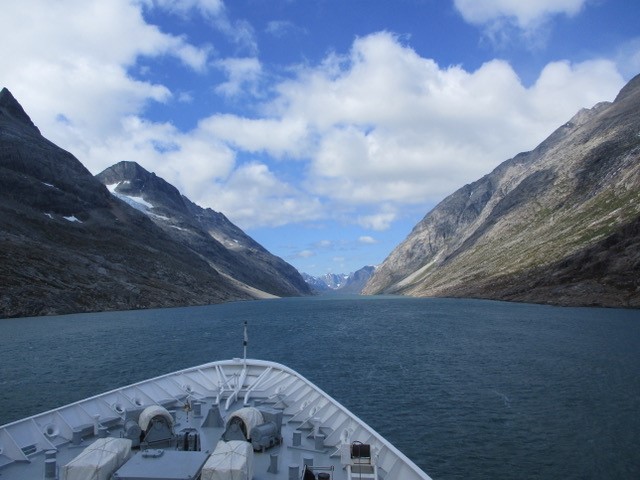 When the suggestion of a cruise to Greenland was initially 'floated', it appealed to a very niche group of members, but for those who joined us on the journey, we all agreed it was worth every penny.
Greenland has a land mass of around one-third the size of Australia, and a total population of just 56,000, which is about the size of Kettering or Macclesfield, and with an average August temperature of 11 degrees Celsius, it was easy to see why some would rather travel to warmer climes.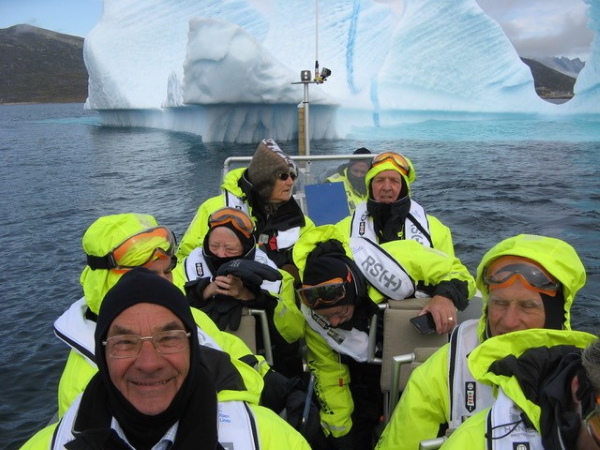 Our members weren't afraid to get up close and personal with some massive icebergs!
However, the 16-night Fred. Olsen cruise more than made up for the lack of sunshine. With a full and exciting programme of activities, talks and new experiences, our members wouldn't be sat twiddling their thumbs for a moment! The diary was to be jam-packed with Ukelele lessons, singing in the choir, drawing, dancing and crafting, to name a few! And if that wasn't enough, the three quizzes every day would certainly keep us on our toes.
As we left Dover on 7 August, the Captain chose to divert course, due to a large storm about to hit the South-West of England. So instead of a bumpy start across the Atlantic, we enjoyed calm waters and sunny days as we journeyed North on the North Sea, making the most of the ship's activities.
We then spent two delightful days in Reykjavik, wandering at leisure, visiting museums and checking out some of the incredible 'moonscape' scenery.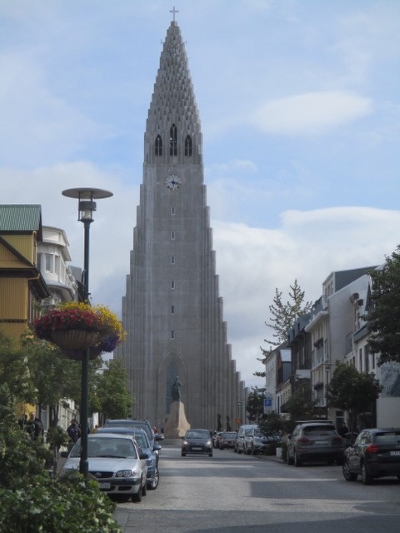 Hallgrimskirkja Church - an incredible piece of architecture!
We then travelled onto Greenland and the spectacular scenery of Prins Christian Sund, with its overwhelming craggy peaks, imposing glaciers, waterfalls and icebergs – which, in the unlikely event of hitting one, we were all well prepared for, thanks to a fantastic training session from the crew.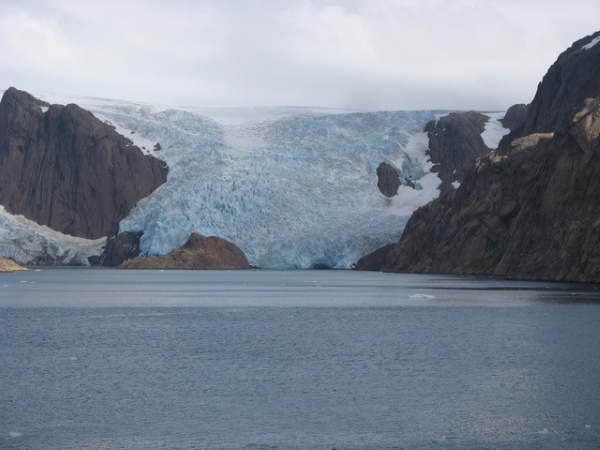 One of the many stunning glaciers we were lucky enough to see
Whilst in Greenland, we visited three communities; Qaqortoq (a small village nestled on the edge of the Qoorow Ice Fjord), Narsarsuaq (the site of a WWII USAF air base), and Nanotalik, where the local choir entertained us, and the open air museum gave us an insight into life throughout the seasons. We were extremely fortunate to visit in beautiful weather. It's hard to imagine what life is like there during the harsh winters.
All in all, our trip was an amazing experience, and the pictures don't do the sights justice. You'll have to come along with us next time to see for yourself! Thank you to Fred. Olsen Cruise Lines for making such a memorable trip possible.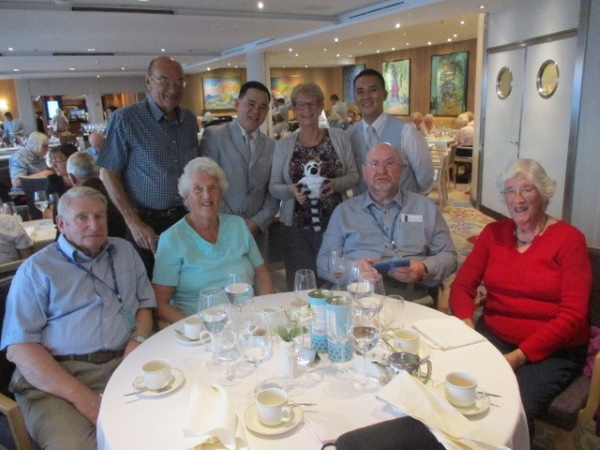 An Active Travel Club trip wouldn't be complete without our mascot, Lenny the Lemur!
Wendy accompanies all our Fred. Olsen group holidays. She acts as our friendly on-board host and tour operator, and she's happy to have a chat with you before making a booking, as well as be a welcoming face as soon as you step on board.
Where is the Oddfellows Active Travel Club off to next? You can see all of our upcoming holidays over on our Travel page of the website, alternatively call Wendy on 01473 251 867, or email wendy.atkins@oddfellows.co.uk